So, I haven't thought much of spin in the last several years—aside from that one episode of Unbreakable Kimmy Schmidt where they parody SoulCycle (See photo above. Season 1, Episode 11: Kimmy Rides a Bike. Hilarious. Highly recommended.). I did a bit of spinning in high school, but in all honesty, it's been about ten years since I've gotten back "in the saddle."
Last week, I found out that a new CycleBar location had recently opened up in San Jose midway between Campbell and Cupertino. To celebrate their grand opening, the first ten days of classes were free. I signed up for a late class on Saturday at 10:30am, since I knew I would probably be out late Friday evening.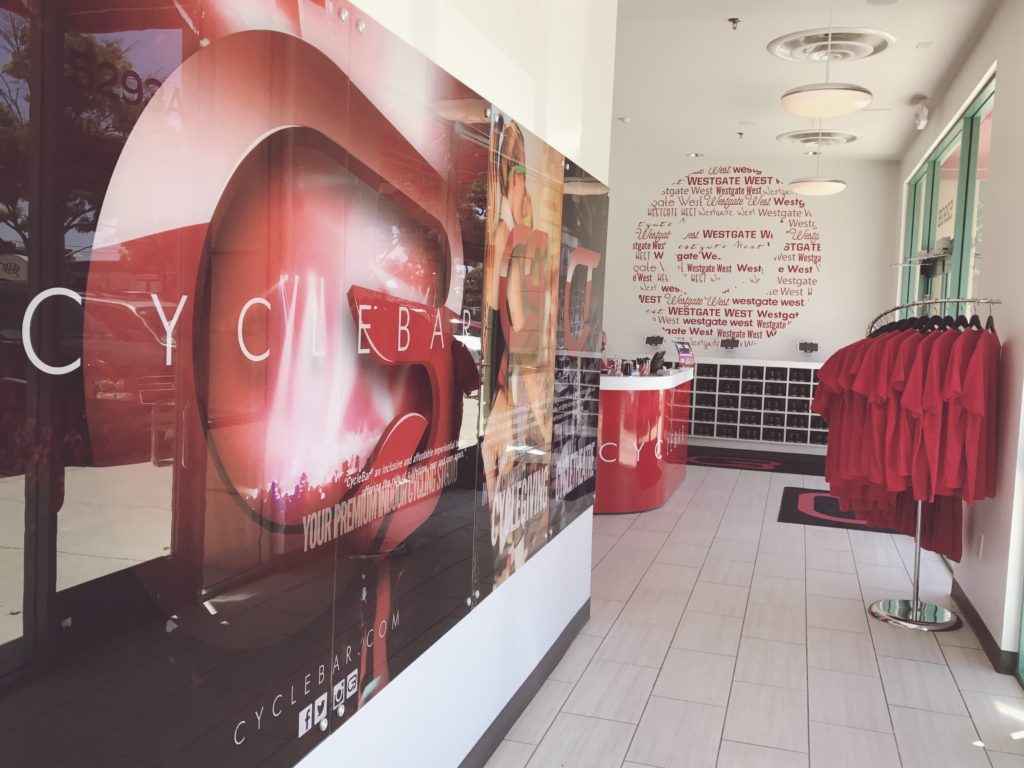 I arrived 15 minutes early, ready to sweat out the previous night's libations. A CycleBar staff member got me signed in on an iPad, handed me my cycling shoes, and I was on my way! Around the corner were lockers with self-locking mechanisms and USB ports for charging. In addition, there was a water dispenser with both chilled and room temperature options, water bottles, ear plugs, and complimentary apples and bananas. I changed shoes, locked up, and headed in to a dimmed room that was already blasting Missy Elliott from the speakers.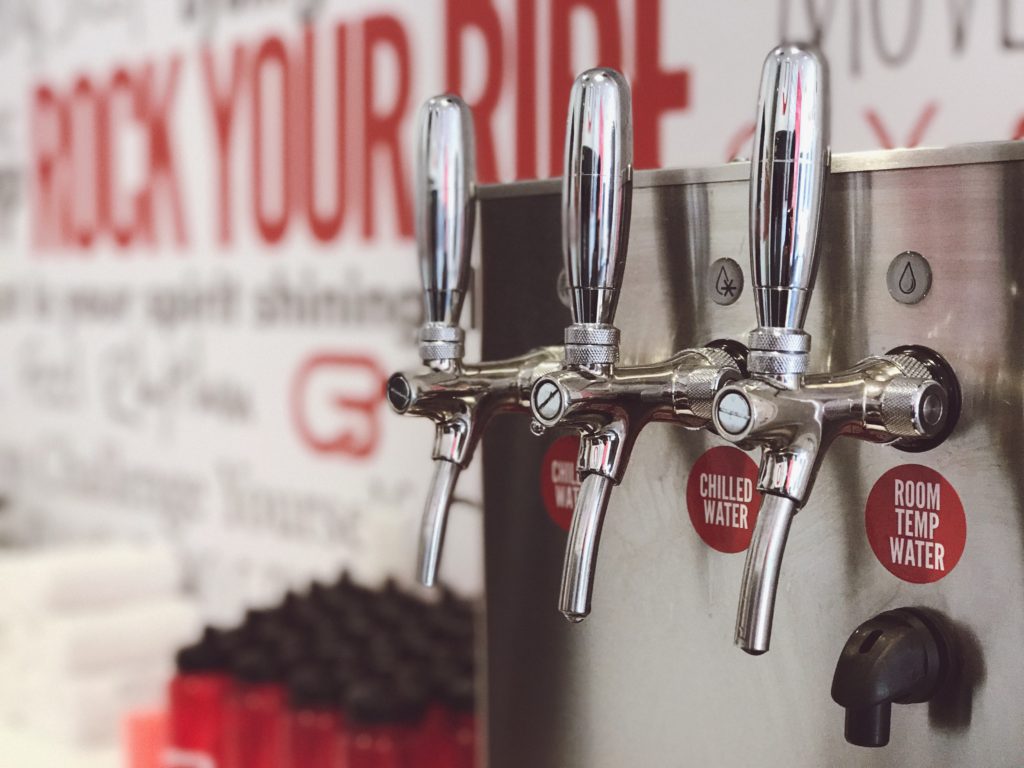 After finding my bike (they're numbered on the front), I adjusted the seat and got my shoes strapped in to the pedals. It took me a little bit to get settled in, but it's all pretty straightforward. If you're having any trouble getting positioned properly, there's always a helpful staff member walking around to show you the ropes!
I managed to snag the last spot in this class led by Jenni, a fantastic instructor who was recommended by a friend of a friend. With three minutes to go before the start of class, we turned on the screen at the top of our bikes—which shows helpful information such as the time elapsed, RPMs, and resistance (the main things you'll be keeping an eye on). All you need to do once the class starts—aside from cycling, of course—is adjust the resistance when instructed, using a small red knob below the handlebars (with -/+ symbols).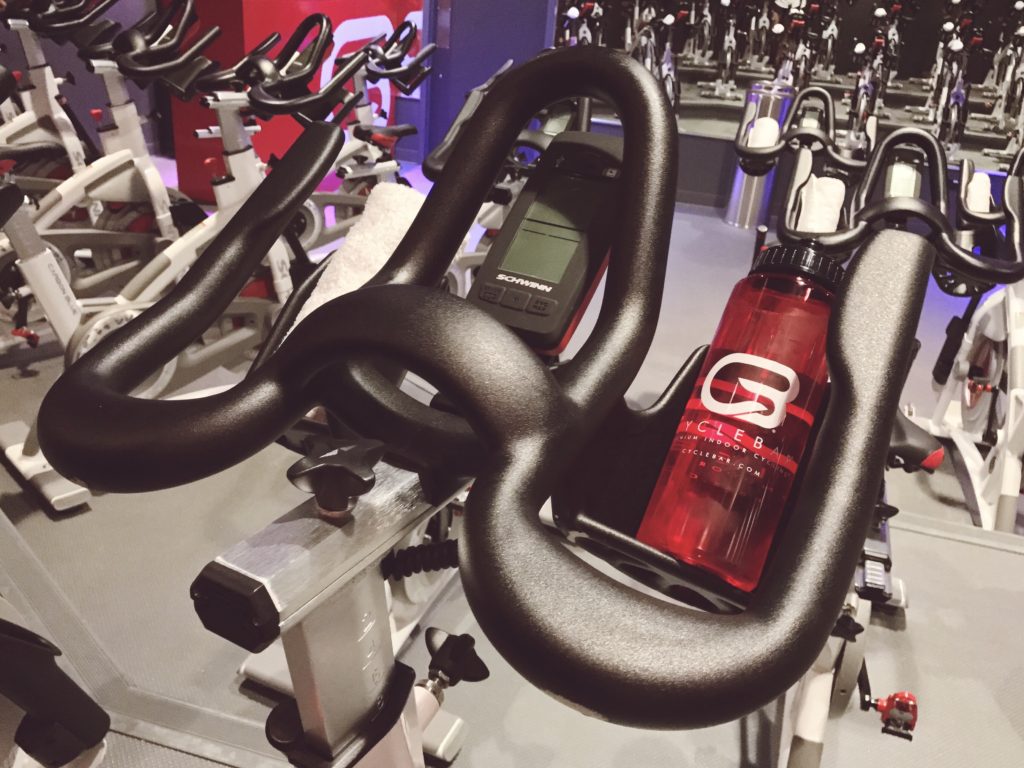 We got to work immediately, as Jenni led us through an intensive workout with sprints, hills, and a variety of positions designed for working out different parts of your body (including arms). The playlist was full of great songs, from hip-hop to EDM, and the BPM and drops all synchronized perfectly with each phase of the workout.
I actually worked up quite the sweat—not going to lie, I still had last night's makeup on and plans right after CycleBar, so I had debated just keeping it on in case the workout wasn't overly sweat-inducing haha. I ended up coming bare-faced, partly because I didn't want to be one of those people who shows up fully dolled up to a workout, and partly because I didn't want to have to worry about it running. I'm definitely glad I decided not to (although I did see some people who opted otherwise), as I personally think it would have distracted me from getting the best workout and working up a real sweat!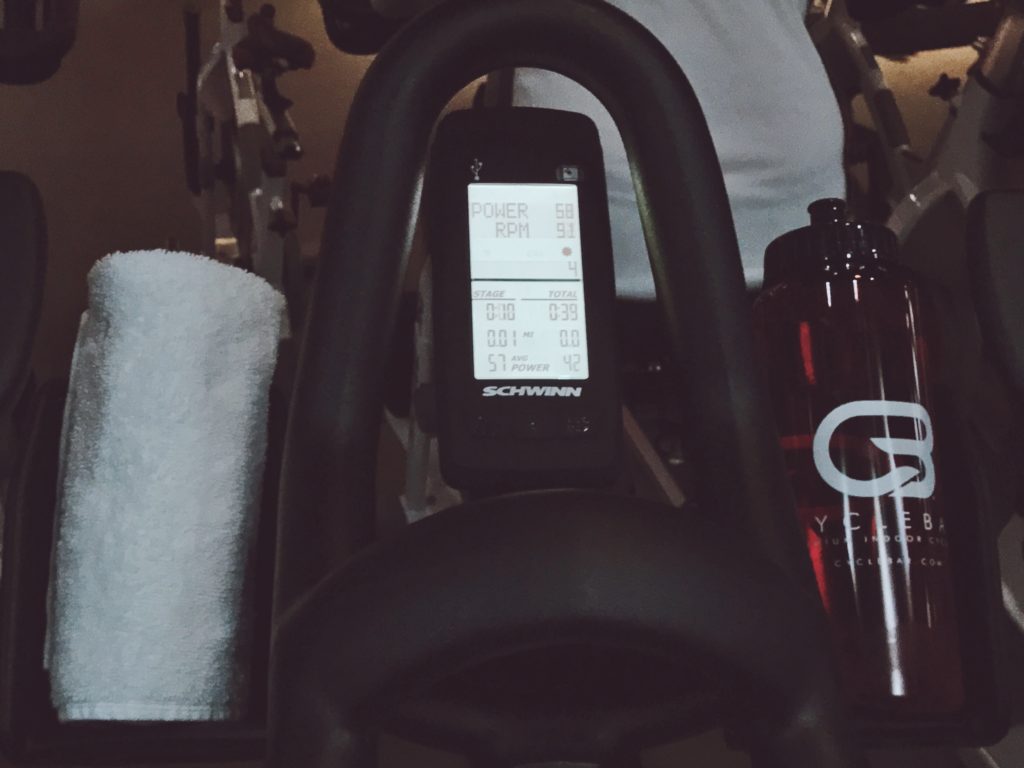 The nice thing about spin is that you get to set your own pace and overall tone for your workout. Jenni would give us a range for the resistance (e.g. for sprints, she would recommend 3-5, and 7-9 for hills) and a minimum number for RPMs that was definitely doable—but you always have the choice to push yourself even harder. She was the right balance of supportive, yet challenged you to push your limits, with infectious energy to get you motivated right when you need it most. Give me triple digits!
After class, I hit the showers to get ready for my post-ride plans. The bathroom has two stalls and two showers, complete with shampoo, conditioner, and body wash. They also have full-size body towels, dry shampoo, styling products, and a hair dryer for your convenience. I had no trouble getting a shower stall, although that may have been due to the fact that most people were still only trying CycleBar for the first time. The sink and mirror area were quite compact with little counter space, however, so I wouldn't recommend counting on this location as a good place to change and get ready—especially if you live close enough to just head home after class.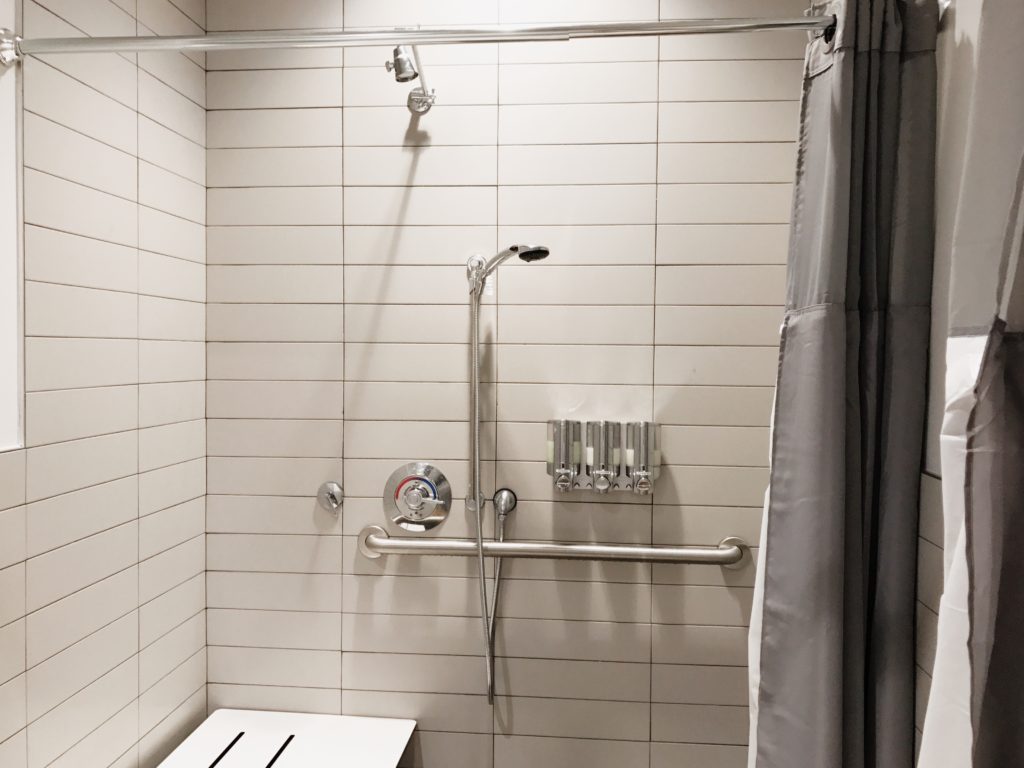 CycleBar Westgate West begins their regular classes today: Monday, May 15th. Cycling shoes (if you don't have your own), towel service, water bottles, and fresh fruit are all included with your rides. A feature I was pleasantly surprised by was a follow-up "CycleStats" email with your class ranking, calories burned, and average and max RPMs; and you can view your full ride history and additional information in an online dashboard. CycleBar has a variety of regular classes, as well as fun themed rides that change weekly, such as "Dub Nation" and "Rihanna vs. Ciara."
Find your nearest location at CycleBar.com, and check out CycleBar Westgate West's pricing. If it's your first time, you can try a 30-minute intro ride for free! See their website above for details.
All in all, I highly recommend trying out a class! My favourite part was the great music they played, and the energy/positive vibes throughout the room. If you have any questions, feel free to comment below, reach out to me at hey@thekeay.com, or connect with me on social media!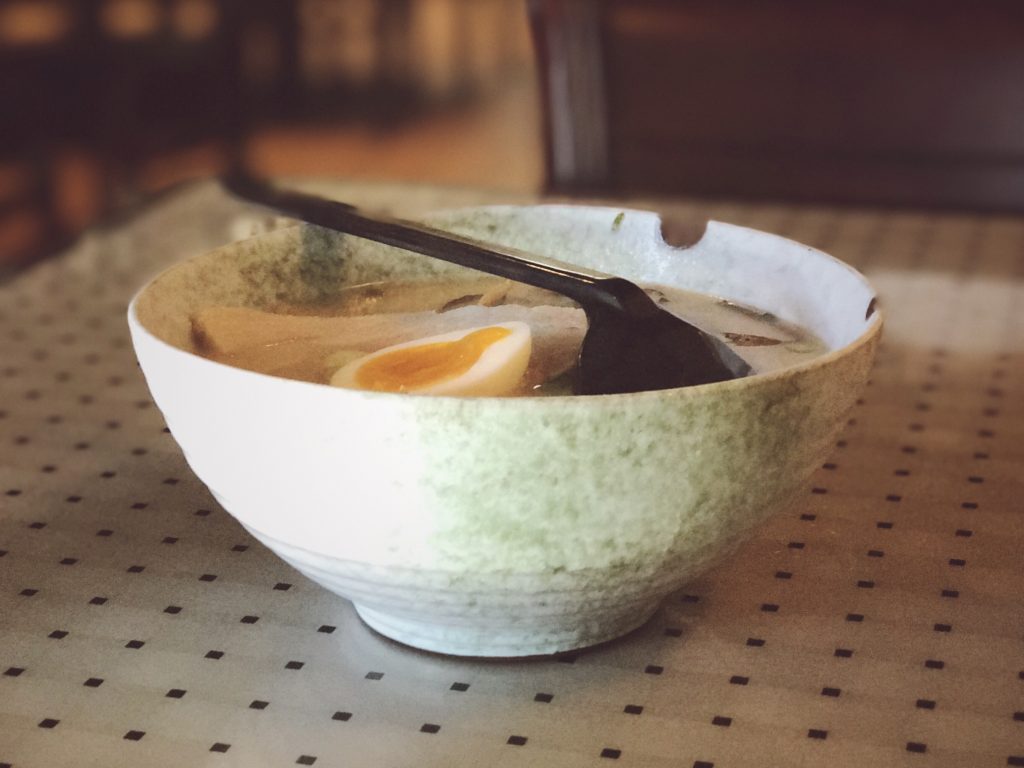 ---
Photo credit: Netflix.com

CycleBar Westgate West (San Jose, CA)
The Good
Great pre-ride amenities (e.g. water bottles, water, etc.)
Class was suitables for all levels, instructor was a great leader, and the playlist was high energy!
The Bad
Okay post-ride amenities. Suitable for showering, but not a lot of space to change/get ready (especially since the outside locker area is public).