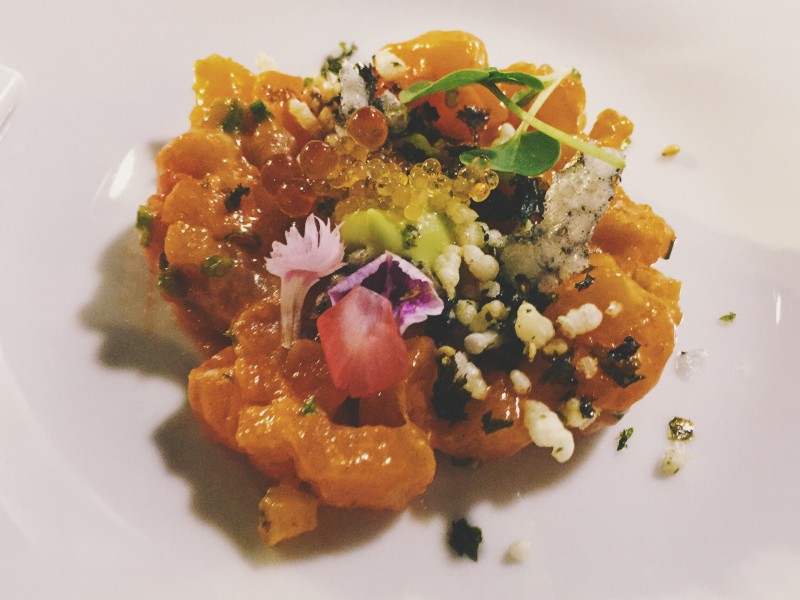 On Wednesday night, my date and I attended Avenue Magazine's 13th Annual Best Restaurants Awards. This was the first year they've made it a public event, and I can never turn down an invitation to try something new—so I knew I had to go!
The 2016 "Tried & True" honourees prepared hors d'oeuvres, complete with wine pairings courtesy of Willow Park Wines & Spirits. I actually had a $75 gift card to Willow Park that I'd won at a tasting event I attended last year with my friend Katrina as well. So, I was very excited to try a few new vinos and potentially find a favourite to take home!
And that, I did—but more on that later. First, the food.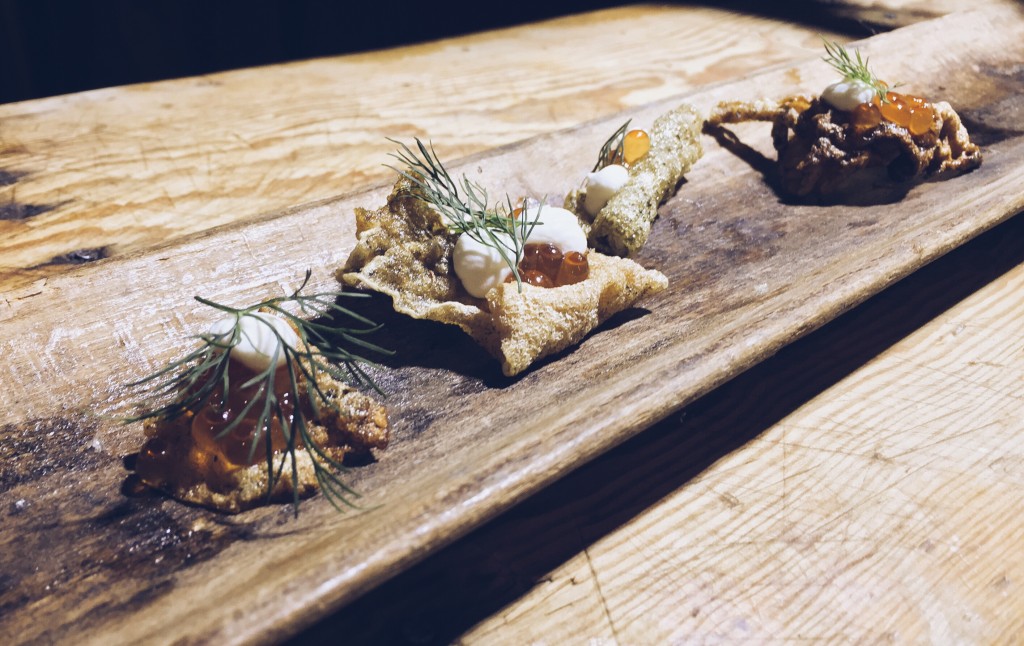 My personal favourites were Bonterra Trattoria's veal meatballs and Rouge's pickled mackerel. Catch Restaurant & Oyster Bar was also a close runner-up. They shucked a variety called Kusshi, which Tom, the manager, showed us in an ice-filled barrel. Although their size is more indicative of east coast (my preference), they are actually from British Columbia. Topped with sea buckthorn foam and moscato pearls (!), they imparted a deliciously creamy taste.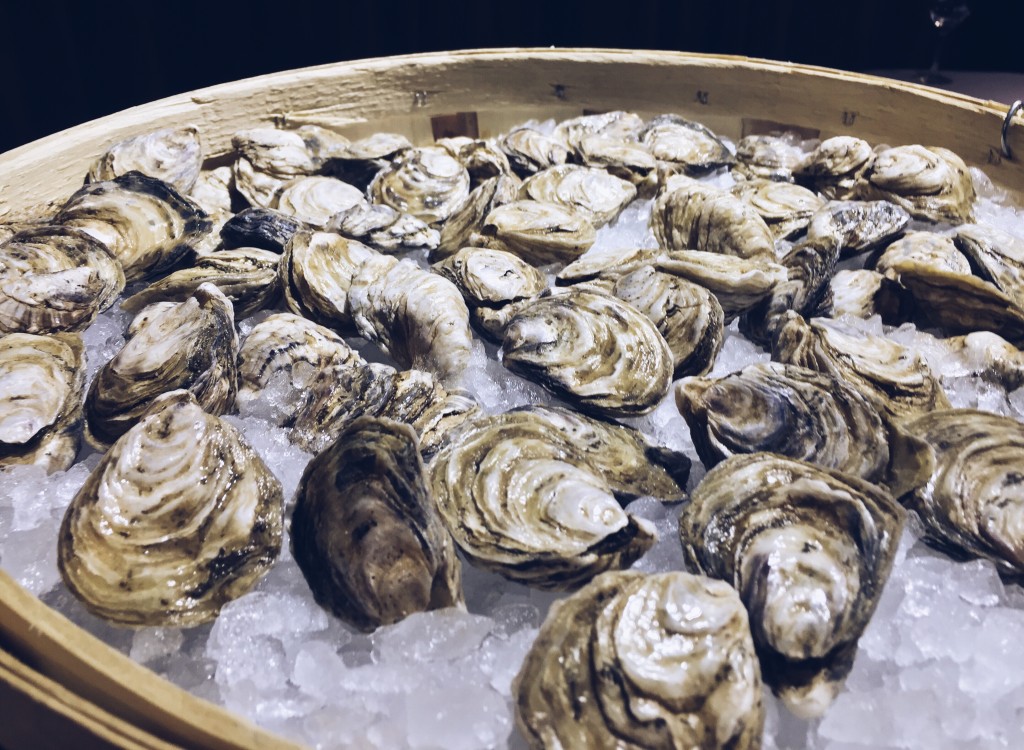 The 2016 winners of the "Tried & True" category were as follows:
Rouge
Anju
Bonterra Trattoria
Raw Bar
Model Milk
Catch Restaurant & Oyster Bar
River Cafe
Blink
Alloy
Mercato
As for the "Best New" restaurants, Pigeonhole topped the list (called it!), along with Charbar, Native Tongues, Suzette Brittany Bistro, Parc Cafe and Brasserie, Carino Riserva, Proof, The Nash, One18 Empire, and Modern Steak. Of the list of ten, I have yet to try only 3 of them—I really should stop eating out so much.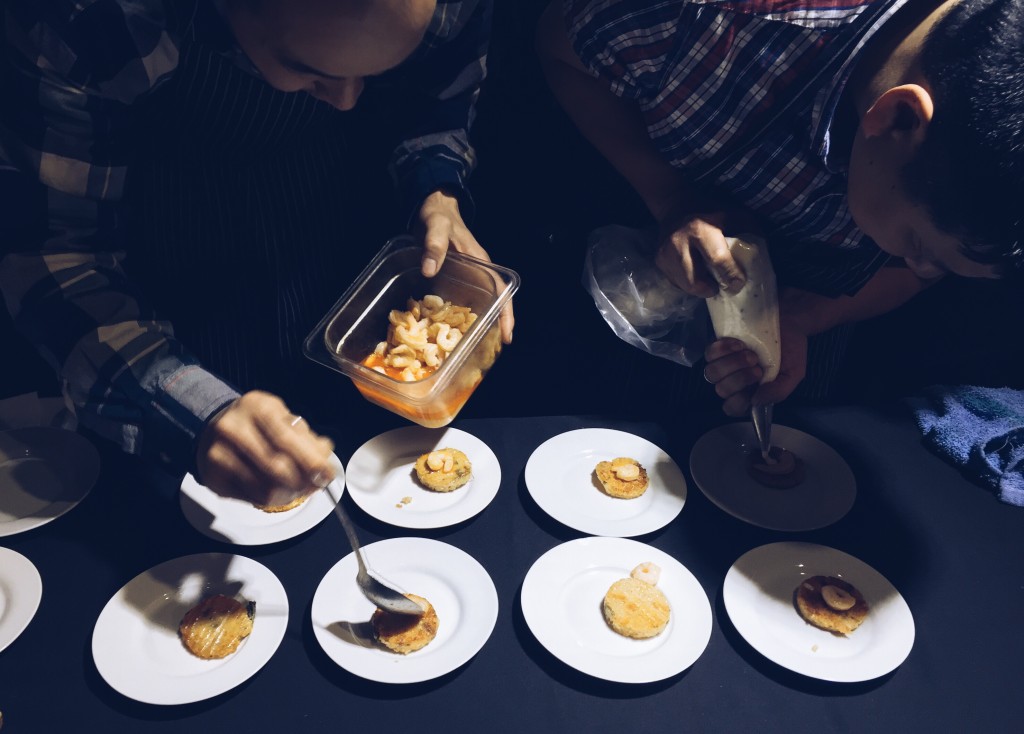 Anyways, on to the amazing wine I discovered. After Blink ran out of foie gras, their wine pairing connoisseur whipped out a bowl of cheese cubes. My date tasted the wine, then the cheese, and then the wine again.
He stopped. "You have to try this."
Honestly, it is the best wine and cheese pairing I may have ever tasted in my life—and trust me, I have had more than my fair share of both wine and cheese. The second I finished it, I grabbed my date and said we had to go back and ask about the cheese. Surprisingly, the cheese was simply a Parmesan-esque cow's milk cheese from Costco of all places. She even pulled up a photo of the packaging and let me—along with a throng of other equally as stunned tasters—snap a picture for future reference.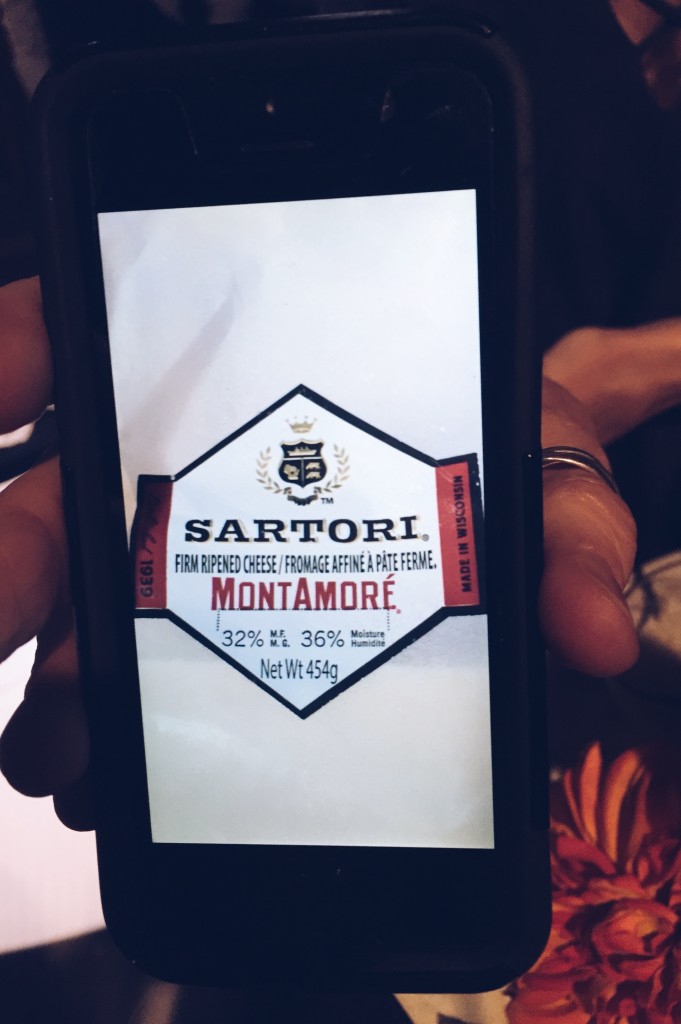 I, of course, also picked up the bottle of the red it paired so amazingly with: 2010 Barolo del Comune di Serralunga d'Alba. I promise you—try this Barolo with the cheese mentioned above. Honestly one of the greatest things I have ever tasted, and I'm just waiting for a special occasion to break it out.
All in all, Avenue Calgary's Best Restaurants Awards was a steal. I snagged early bird tickets for only $40/person, and we ate and drank to our heart's desire. I would definitely recommend checking it out next year if they make it an annual event open to the public.
Thanks Avenue Calgary, Willow Park Wines & Spirits, and, of course, the chefs from all the winning restaurants, for a fantastic time!