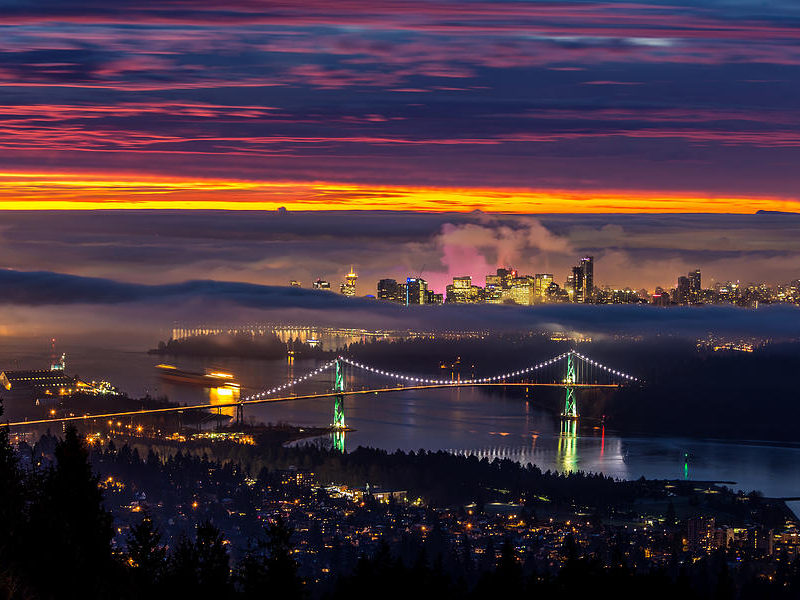 What. A. Year. It's been a whirlwind, to say the least. I decided to take a hiatus from writing and maintaining this blog shortly after Coachella last April, due to life getting quite busy—but I've decided to restore it because it's something I'm proud of having created and really missed doing!
It has been a big year (about, like, just realizing stuff…) with big questions, learning experiences, and personal growth. The older I get, the more I find I value routine and resist change—something I think I can say for a lot of twenty-somethings right now. As wonderful and exciting as some of it has been, I have to be honest and say that it has been a long time (if ever) since I've felt this much fear and anxiety about where life is going. I may write a whole post on this itself later on.
My biggest update for now is that I am now located in…drumroll…beautiful Vancouver, British Columbia! Since my arrival on January 5th, I've already had the pleasure of returning to personal favourites Santouka Ramen for their delicious ajitama eggs, slamming marbles into ramune soda at Guu with Garlic, and lunching at the ever-classic Joe Fortes for their always Instagram-worthy, rosemary-sprig-speared, maple-brown-butter-topped chicken and waffles.
As for new adventures, I got a taste of Prime Grade Alberta bone-in rib steak at Gotham Steakhouse, sipped on a lavender latte while petting kittens at Catfe, split a pitcher of Sapporo over sizzling dolsot kimchi bibimbap at Guu Garden, nursed a hangover with coffee crusted pork belly benedicts at Breakfast Table, and noshed on Newfoundland seal pappardelle at Edible Canada at the Market!
Clearly, it's been busy.
Aside from working off all these calories at my new favourite studio, YYoga Park Royal, I'm currently working on some websites, studying for a course, and developing a top-secret project! We're still in the early stages of planning, but hope to reach implementation, marketing, and launch over the next few months.
I'll be here indefinitely, so I'm hoping to get at least a few posts up during my time here—starting with a long-overdue #SundayBest post tomorrow, and a post later this week on finally learning how to make my mom's beef brisket recipe. I'm excited to be here amongst family, to catch up with old friends, and even meet some new ones! I've been to Vancouver many times before, but the city has a great energy and never-ending abundance of amazing restaurants, unique attractions, and outdoor adventures to be had…
---
So, without further ado, let's get back to business!