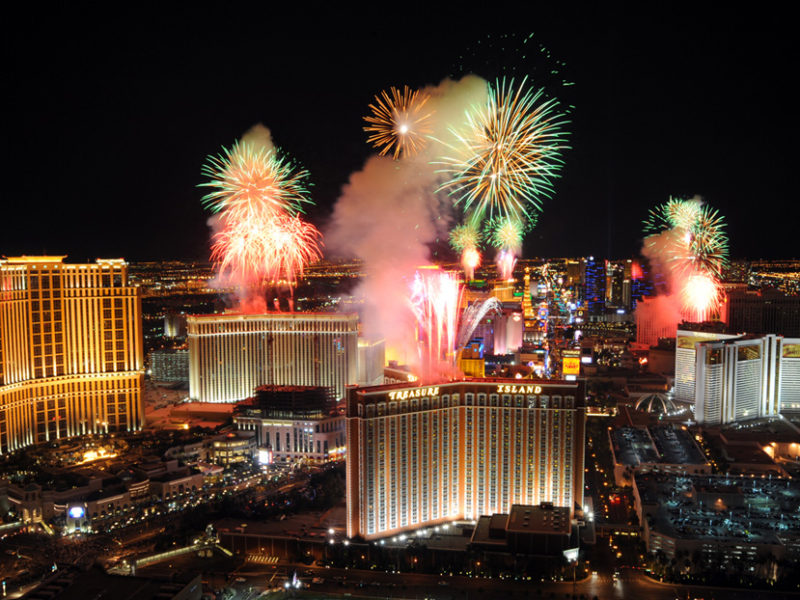 18 Hours in Vegas.
This week's Sunday Best post is a day late, but I promise it was for a good reason: I was in Las Vegas!
One of the S.O.'s besties was in town for ConExpo, so we decided to make the road trip down for a night. After a 9-hour drive through Gilroy, Kettleman City, Bakersfield, and the northern border of the Mojave Desert, we arrived around 7:30pm on Saturday evening. We met up at El Segundo Sol at Fashion Show Mall for some sangria and cervezas before walking down the strip to check out the famous fountains at Bellagio.
This was the S.O.'s first time so we really wanted to show him as much as possible, but as everyone who's ever been to Vegas knows, it's basically impossible to see in a day! We tried our best though, and tried our luck at some penny slots in the Bellagio. We also just managed to make the cut-off for the Galantis guest list at Marquee but underestimated the strict dress codes, so we ended up just exploring the strip—yard glass of frozen mixed alcoholic drink in hand—until about 3:00am!
The next day, we snuck in a quick trip to the Venetian to see the Grand Canal and had lunch at Eggslut before hitting the road to head back. All in all, we drove a total of 18 hours round trip to spend approximately the same amount of time in Vegas! Definitely not recommended with a lack of sleep—not to mention, we were hit with a flat tire with 2 hours left haha. It was quite the adventure though!
Next time, we definitely want to make sure to hit up a club (Omnia and Drai's are on my list, and I'd like to show the S.O. Marquee and XS—where one of his favourite DJs plays often) and perhaps a Cirque show, concert, and some shopping.
And, just because it was so good it's worth mentioning again, Eggslut is amazing. I never knew eggs could be so good! I'm dying to recreate what we had: the Fairfax with bacon and avocado. I've already looked up some copycat recipes and will be sure to post when I get a chance to test it out! I haven't been cooking for a little bit, but want to get back into it, so look out for some recipes coming soon…
Urban Grind.
One of the best things about living where you are is looking for all the reasons you love it. It sounds cheesy, but almost no matter where you are, there's just an unlimited amount of food, arts, culture, sporting, outdoors, and entertainment events to discover!
Vancouver's events calendar is always chock full of great (and cheap) activities. This month, the Vancouver Lookout and Harbour Centre is hosting Urban Grind, a 633-step stair climb to the top of the tower. For only $5, you get access to the stairs (and unlimited entries for all the hardcore stair climbers) and a $5 voucher to the food court (entry pays for itself right there!), one beer from Steamworks Brewery, DJ entertainment, and the best views of downtown Vancouver!
Urban Grind runs every Tuesday in March (the remaining dates are March 14, 21 & 28). I did it on the first one and, although it was a pretty rainy/foggy day, it was definitely worth it! A great solo tourist activity (it's pretty easy, I did it in Converse and it only took about 10-15 minutes), fun exercise (if you do multiple climbs, be sure to wear the right gear and bring water, although there's a cooler at the top), or date idea! You can take it as easy or as hard as you want, and you'll work up just a bit of sweat before you relax and take in the #views from top.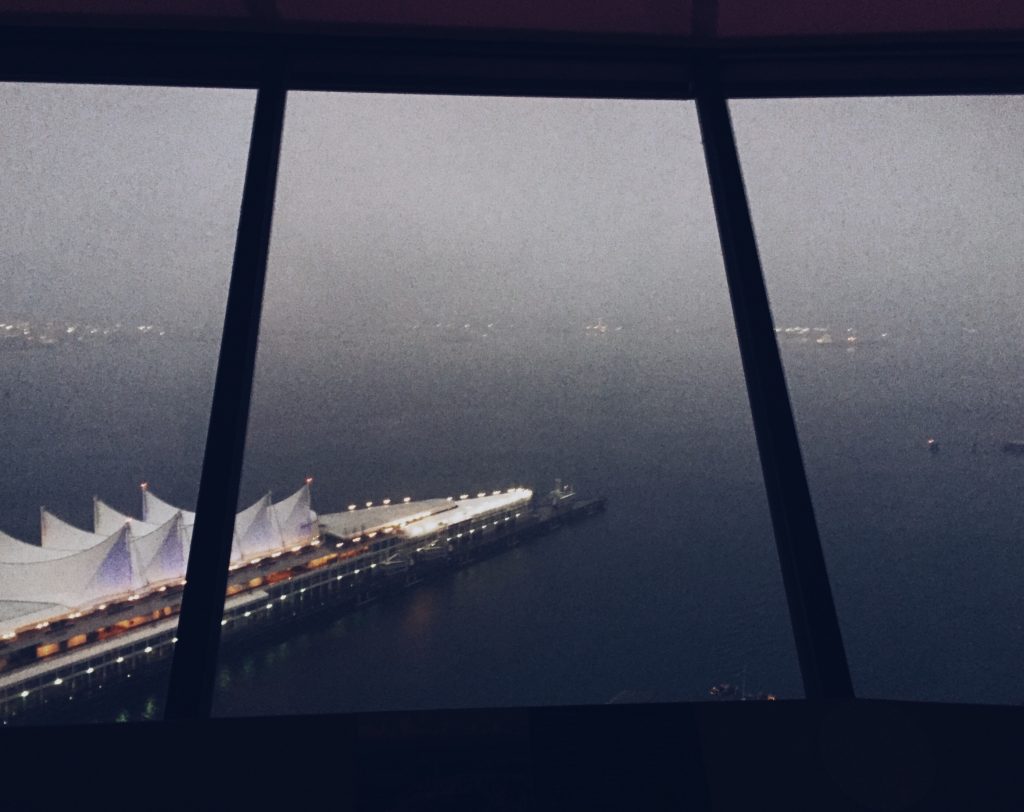 Opinion: Snap Inc.
As many people know, Snap Inc. (Snapchat's parent company) finally went public on March 2nd after first being teased early last fall. Underwritten at $17 a share, the price quickly jumped to around $24 practically as soon as it debuted on the NYSE, and closed around $24.44—which places the valuation of Snap at more than $34 billion. For reference, McDonald's sits around $39 billion, BMW at $29 billion, and Walmart at $25 billion (see Forbes' full list of most valuable brands here).
On the second day of trading, shares closed at $27. Today, almost two weeks later, it's sitting at $21.
For years, people have (rightfully) questioned Snapchat's business model, which lacks a direct ability to generate profit. Rumours of charging users for "pay to replay," the acquisition and addition of Bitmoji, and a gradual shift to sponsored content and advertisements have all distracted investors from the nitty-gritty: Snapchat can't possibly (and most likely, does not) have a solid plan for growth and making money in the future.
As competitors begin to catch up (i.e. Instagram Stories and Facebook's Messenger Day)—which, I'm sure, Snapchat knew was coming for a long time—the company really hasn't shown us why it's worthy of all the attention it's getting—much less, a valuation that falls just under web conglomerate Amazon ($35 billion). The app itself is incredibly basic; the filters are nice, but easily replicated; and despite promises of "big things to come," there has been nothing, well, Spectacular to back up these claims.
(I, myself, was at least a little bit intrigued by Spectacles despite my qualms about their appearance—until their half-assed roll-out).
So, where's the value?
Their main source of revenue is advertising, where Snapchat's strongest advantage becomes a disadvantage. The "instant gratification" format of Snapchat makes it difficult to convey much meaningful information (which is particularly problematic for advertising), plus the ease of swiping through them makes it easy for users to skip. I'm curious about the stats on how many users actually view a full ad—as well as how advertisers are charged. For example, YouTube at least restricts skipping only after five seconds, and advertisers only pay if users watch the ad for a certain amount of time past that (based on the format/length of the ad). On Snapchat, I've noticed many repeated ads on the Discover stories, which could mean there aren't very many new advertisers. Snapchat has also recently added ads to the end of friends' stories, where I have seen some new ones, but if the KPIs aren't meeting advertisers' needs, I think we can expect to see the same trend there as well. All this is purely speculative, of course, and based on my own observations within the app.
Personally, I've been noticing a shift in not only myself, but also other users (friends and celebrities alike) in using Instagram Stories over Snapchat. Although their sticker packs and filter abilities don't quite measure up to Snapchat's user experience yet, it's only a matter of time. Boomerang, live video, and linked tags are unique features starting to catch on as well, and allow people to lead viewers to their personal accounts or external websites—something Snapchat severely lacks, and I think will be more of a problem as the e-commerce industry and popularity of social media as a promotional channel continues to rise. The same impermanence that made Snapchat a success may be its downfall in the long-term.
Snapchat is trying, but in my opinion, perhaps only enough to make it to the IPO and keep investors holding on for its potential. Aside from the update that adds the ability to use your Bitmoji or create stickers from your snaps, I've seen a pretty distinct lack of updates in Snapchat's sticker collections. Filters are starting to lose traction, and the AR was only cool for a day or two. Spectacles were the rose-coloured glasses that prevented anyone from seeing the red flags (a rare piece of wisdom from an animated show), and although it's still an app I use daily, I'm really not sure where (or how much further) it can go. I expect to see some more half-hearted attempts (in lieu of neglecting their fiduciary duty) before Spiegel and Murphy retire as newfound billionaires to their luxe Venice Beach and L.A. pads.
It'll be interesting to see what happens next.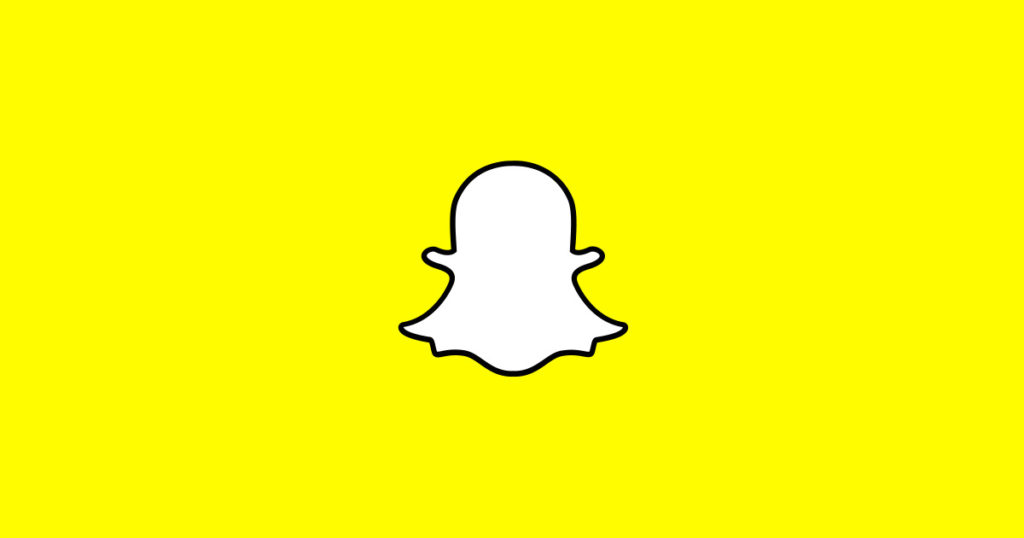 ---
Photo credit: AP Photo/Las Vegas News Bureau, Brian Jones
Week of Mar. 12, 2017
The Good
Spontaneous road trips FTW!
The Bad
New rule: If a road trip is 8+ hours, it might be better to fly...
Don't buy cheap tires. Especially Kumhos.