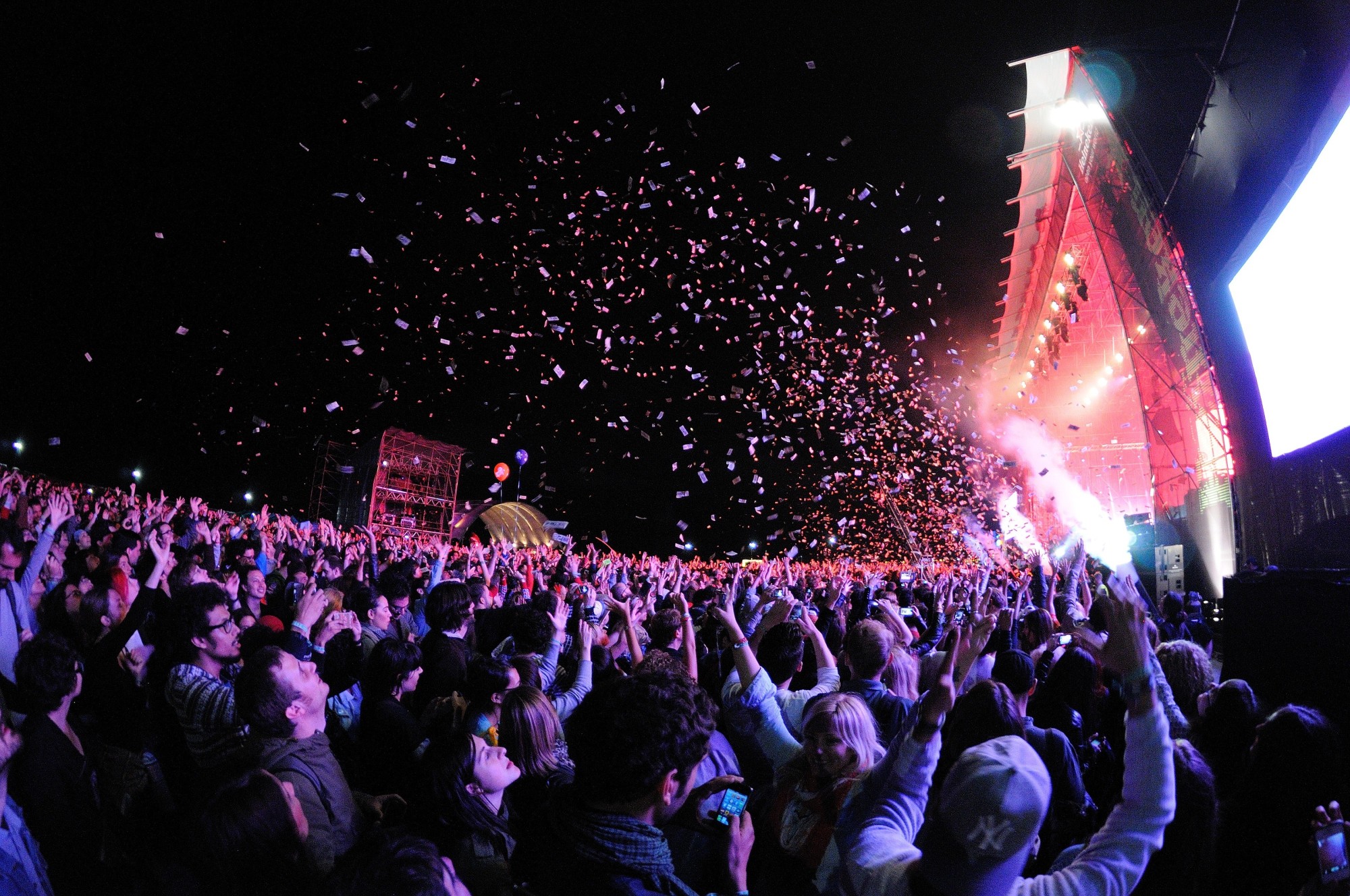 Travel Stories: The Yacht Week x Ultra Europe
In 2013, it was about 12:13am local time (in Siem Reap, Cambodia, to be exact) when I received the e-mail that would change my summer. I was winding down with my backpacking partners after a long day of exploring Angkor Wat, when The Yacht Week HR contacted me. I had applied for a hostessing position earlier in the year, but was unable to make the overseas training sessions during my university finals. Now, an internship position had opened up—even better! If I could gain some valuable experience at the same time, why not?
Now here was the tough part: I was a struggling student. Would this be worth the ~$1,500 airfare? It sounded like the opportunity of a lifetime, but realistically, could I afford to do this? I discussed it with my backpacking buddies as we dined in a dingy little restaurant that served, oddly, Italian food, in the middle of Cambodia, while waving off pesky flies in the dim lighting. When it came to matters like this, I had always been torn between following my heart—I was always something of a gypsy soul and black sheep—and doing what had been engrained in me all my life: follow the rules. They convinced me (although I don't think it took too long), and soon, I was back in my hotel room making the necessary arrangements. I snapped a picture of my passport, and sent it off to Yacht Week HR. I jumped on Google and booked my flights. In just 3 short weeks—or 5 days after I returned from my current backpacking trip—I would be gone again. But wait—after so long, wouldn't I be craving my big bed, long hot showers, or all the comforts of home? Not at all. I could hardly wait.
(By the way, by the end of this trip, I was used to sleeping everywhere from the top of boats, to deflated dinghies, to hammocks tied between masts and forestays…not to mention taking cold showers and doing my laundry in public bathrooms, but that's another story. And yes, I loved every bit of it.)
I have many tales from this trip, but the first one I'll recount is from Ultra Europe x The Yacht Week. I had picked an amazing year to go: the inaugural Ultra Europe would be held in Split, Croatia the year I interned with The Yacht Week (or TYW, for short). With TYW as a partner, I had expected that we would get to witness the festivities or enjoy the event as a bystander. I was wrong. Amazingly, we were surprised with VIP wristbands to enjoy the entire experience. I was so caught up in preparations leading up to the festival (compiling wristband packages and making arrangements for guests) that I had no idea who was even headlining or playing at the festival. I walked into Stadion Poljud to Porter Robinson on stage, followed by Knife Party (one of my favourites at the time), Fedde Le Grand, Avicii ("Wake Me Up" an unofficial theme song of the Yacht Week that season), and Nicky Romero. Although we had access to a separate section with private cabanas in TYW's VIP area, I wanted to be in the crowd. I wanted to be a part of this experience; right in the middle of the action. I gradually made my way up to the front, with two local friends I had just met earlier that day, in tow. It was an amazing experience. I danced from 10:45pm until Nicky Romero ended his set and closed the show down around 5:00am—and as I turned to leave the open-air stadium, the sun was beginning to rise.
By the time I reached the exit of the stadium, the hazy grapefruit sky was beginning to turn to broad daylight. I had lost my friends in the crowd awhile back, and much of the other interns had already left. I didn't even know my way back to the communal flat, to be honest—as my local friends were the ones who led me through the winding streets and alleyways of Split to get to the stadium. I was just walking along the road, when, like a shining beacon of light, one of The Yacht Week's white vans plastered with their bright red logo appeared in front of me. One of the managers was only leaving now, having packed up the last of the equipment that they needed until the end of the show. I helped him load up the van, and he gave me a ride back to town, where I promptly discovered that I was locked out. Exhausted, I sat down on the front stoop and rested my head against the door. About thirty minutes later, as I was in the throes of half-sleep, a fellow resident happened to be exiting for an early morning stroll. I got into our building, quietly tiptoed into the flat, and made my way into the common area and boardroom. I pushed 3 flimsy chairs together, and pulled the only piece of fabric I could find—a Yacht Week flag—over me. I plugged in my dying phone and set my alarm for 7:00am, to get up in time for the morning team meeting. As soon as I put my head down on the stiff plastic Ikea seat, I fell asleep.
6 minutes later, my alarm went off, and the usual hustle and bustle of the flat came to life. As my fellow interns scuttled around getting ready for the day, I sat up and stretched out my arms. I folded up the flag and put it aside, amidst a flurry of conversation about the previous night's festivities as people began seating themselves around the conference table. I opened the Yacht Week-branded notebook in front of me, and clicked my pen.
Here we go again.