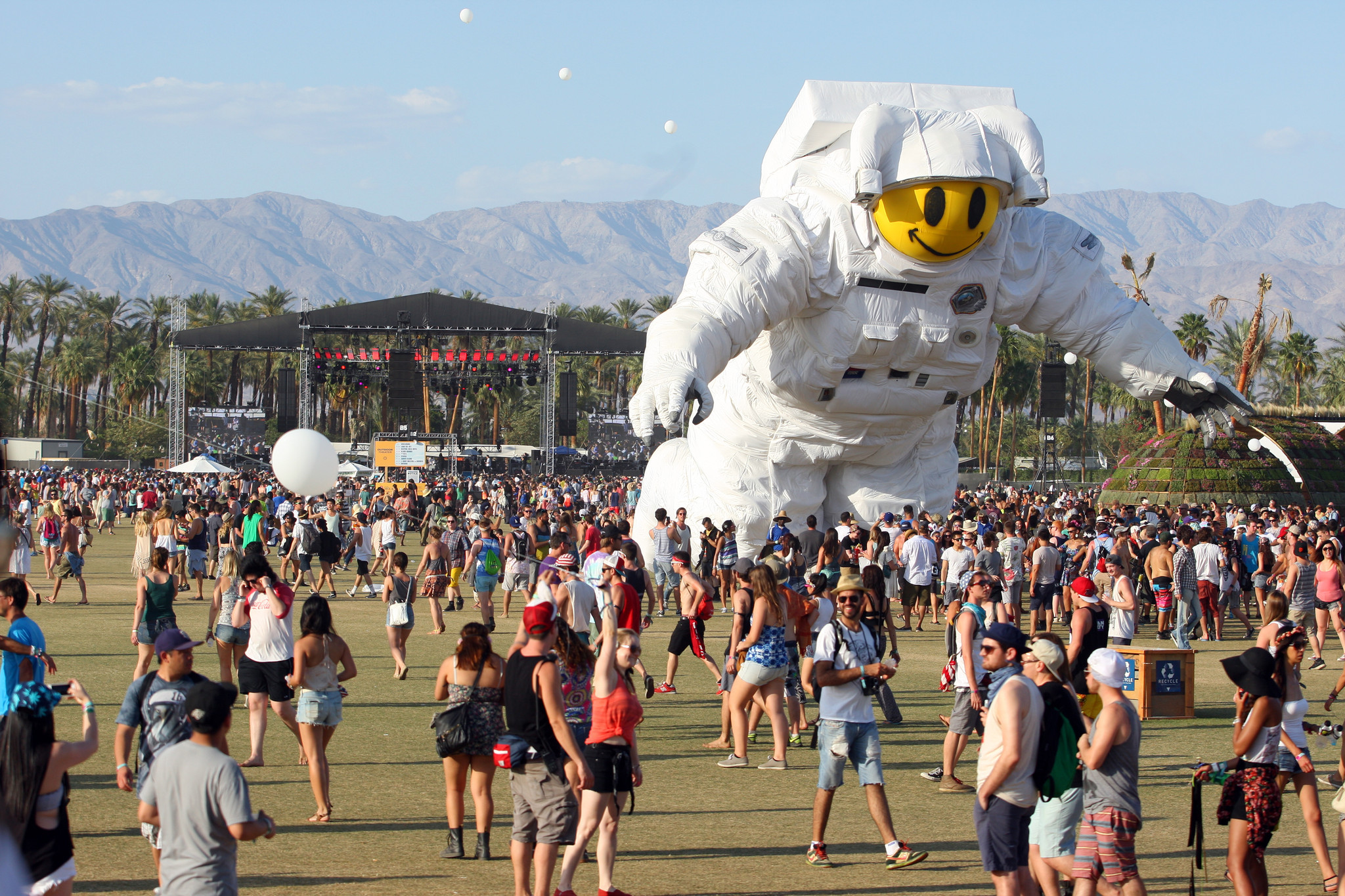 Coachella 2016: The Line-Up
After rumours began dropping earlier in the week, the Coachella line-up was finally announced on Monday, January 4th. Along with the much-anticipated reunions of both Guns N' Roses and LCD Soundsystem, EDM heavy hitter Calvin Harris was unveiled as a headliner for this year's event.
I'm personally most excited to see (in no particular order): Jack U, Guns N' Roses, Ice Cube, Disclosure, A$AP Rocky, ZHU, RUFUS DU SOL, Vanic, Major Lazer, and Flume.
Next best, are: M83, G-Eazy, Purity Ring, Rae Sremmurd, Sam Feldt, Louis the Child, Zedd, Halsey, Grimes, RL Grime, Snails, Tchami, AlunaGeorge, Zella Day, Edward Sharpe and the Magnetic Zeros, The Chainsmokers, Baauer, Thomas Jack, and AC Slater.
I'm also looking forward to discovering new artists that I don't know of.
A lot of people have complained on the Facebook page (as I'm sure they do every year), about how bad they personally think the line-up is. One guy went so far as to comment "At this point you could take a dump in a bag and folks would line up to see it!" A very valuable contribution, David, from Midlothian, VA (Where? I know, right.)
I think with the rise of social media, came the detrimental effect of certain (read: self-important) people thinking their opinions always need to be heard. I'm sure all the people acting like they're superior because their musical tastes don't align with thousands of other different human beings (what? crazy!) can find a way to spend the $375 they saved on something much more sensible anyways. Well, as sensible as someone who takes the time and effort, to publicly complain about something not directly related to them in any way whatsoever, can.
At the risk of sounding PLUR and all that, we don't need bad vibes like that anyways. For people like me, who are going for the first time, we're excited to simply experience Coachella. I knew, without a doubt, that the line-up would be good. Maybe not amazing, or even great, but when's the last time you tried to please 198,000 people all at once? Riddle me that, David.
All I know is that I'm personally quite excited, and have already started counting down the days. After I'd heard about the Coachella experience from numerous friends who attended last year, and already bought advance tickets to attend again this year, I decided now was a good a time as ever to check it off the bucket list.
Stay tuned as I begin to navigate all the usual and wonderful pre-trip preparations and arrangements!
I am, officially, on the road to Coachella.
---
Photo Credit: Zach Cordner/Invision/AP.
Previous
Travel Stories: The Yacht Week x Ultra Europe