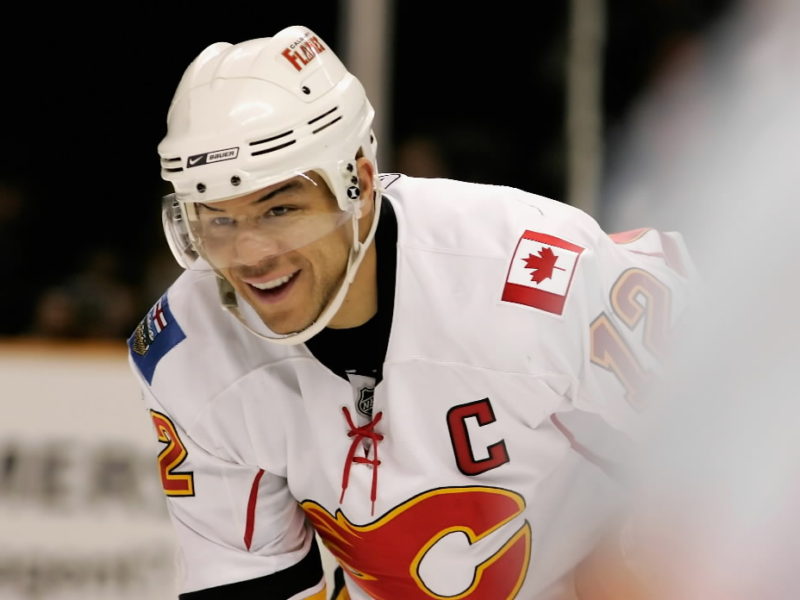 Iggy gets traded (again).
This past Wednesday marked the NHL's 2017 trade deadline, which saw several big moves including Calgary's almost (he was born in nearby Edmonton) hometown hero Jarome Iginla. Despite being traded to the Penguins back in 2013, followed by subsequent moves to Boston and Colorado, Calgarians have always rooted for the longtime Flames captain.
I don't think it's possible to be a true Calgary Flames fan if you can't say that you want to see our boy finally be able to hoist up the cup, regardless of the jersey he's sporting. Unfortunately, the dream seems unlikely to be achieved with his new team, the L.A. Kings, who are currently ninth in the Western conference and teetering on the edge of securing a playoff berth…however, one can always dream. I, for one, will be following the Kings closely for the remainder of the season. Let's go, Iggy!
Additional Reading: Iginla to wear No. 88 with Kings.
Speaking of trades…
BREAKING: The biggest acquisition of #TradeCentre so far. Jay Onrait and Dan O'Toole will return to TSN. pic.twitter.com/RUesKwhAfj

— TSN (@TSN_Sports) March 1, 2017
BOBROVSKY!
Weekend adventures in Vancouver.
From left to right, top to bottom:
Chia-topped smoothies by Pauline (1 banana, a few handfuls of frozen berries, and a scoop of chocolate Vega protein powder—makes 3 servings).
A mini Glory Juice #7 (organic beetroot, carrot, celery, ginger, burdock and lime) from Beaucoup Bakery.
Goodies from Beaucoup: A macchiato, cold-pressed juice, and lamb prosciutto butter croissant sandwich with endives, rutabaga mostarda, and Chateaux de Bourgogne cheese.
Exploring Kits Beach.
Foliage-covered walls and graffiti in Point Grey.
The Classic Rekka Ramen with chashu, kikurage, and soft-boiled egg at Ramen Danbo. Neat little place in Kitsilano where you can choose your noodle thickness/firmness, broth strength, lard amount, and more! Their pan-fried gyoza are also amazing.
Tune(s) of the Week: A little bit of everything.
Electronic
Dance: The debut single from L.A.-based newcomer Justin Caruso is a way-too-easy-to-listen-to track with tropical house vibes. It's the kind of tune you'd sway to while floating down the river on a tube, drink in hand. Summer, WYA?
House: This wildcard track is something I wouldn't normally seek out, but feels like something I would come across and Shazam in the Yuma tent at Coachella. It's definitely a bit different—but in a good way.
Party: This five-hour long live B2B⁶ set from Holy Ship 2017 drops everything from The Lion King's Circle of Life, to Boats 'N Hoes from Step Brothers, to My Chemical Romance's Helena—yes, seriously. Tread carefully if you detest shoutouts and air horns.
Indie
Upbeat: I've been dipping back into the indie genre with Spotify's Indie Pop playlist, and this was a particularly catchy feel-good tune with Phoenix-y vibes that I bookmarked.
Chill: This one isn't particularly new, but I just came across it; it's a velvety, laid-back tune from Stalking Gia, who hails from New York.
---
Photo credit: CanadianHockeyMoms.ca
Week of Mar. 5, 2017
The Good
Red Bull TV had some great events this week, including the Burton U.S. Open and Crashed Ice.
Hockey is heating up, as we near the end of the season (one more month to go!)