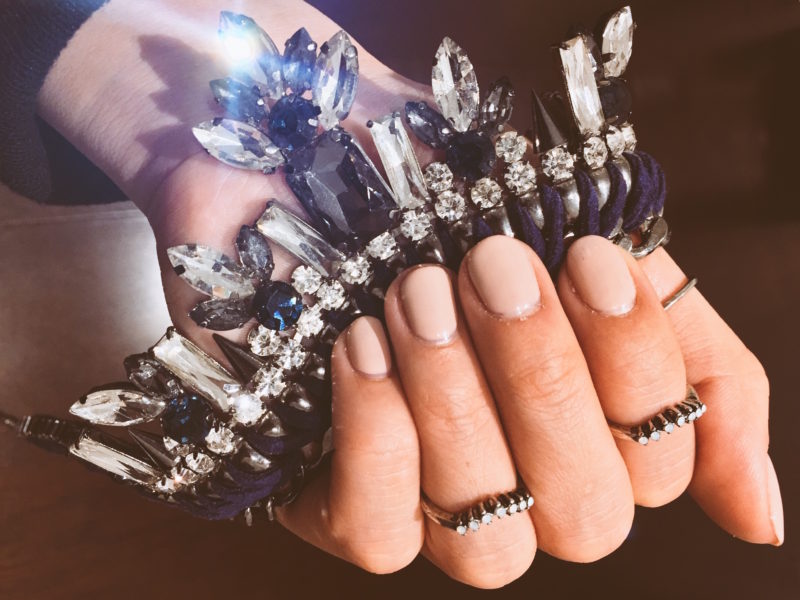 I think everyone needs an indulgence that makes them feel happy, even if it's something little (or big!) that doesn't make sense to anybody else—it differs from person to person. For me, it's having my nails done. I've never been big about going to salons or spas, but just having perfectly polished tips is something that makes me feel put together.
I haven't had my nails done in almost 6 months, so my friend Pauline and I decided to check out a brand new nail salon in Vancouver's Olympic Village this past Saturday: Romantique Nails!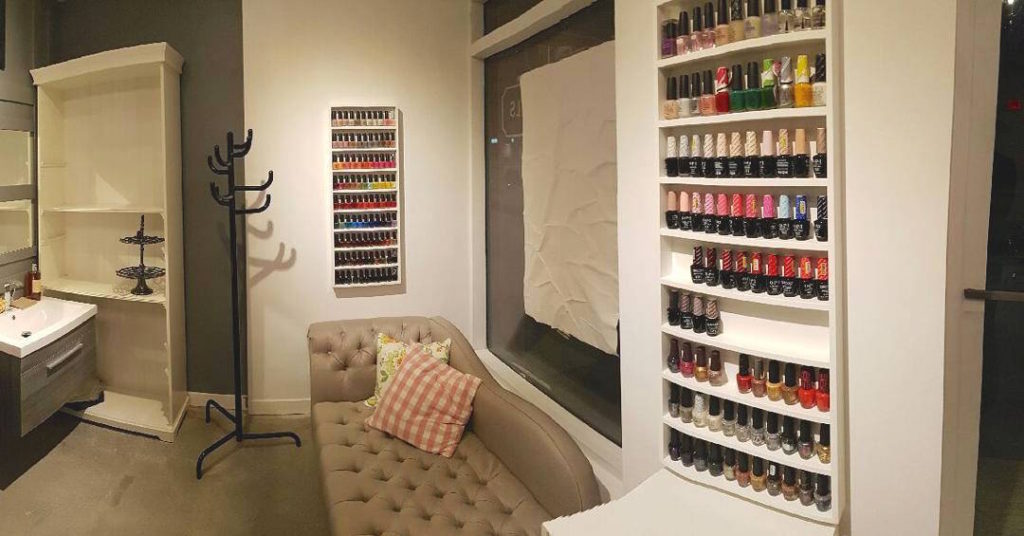 Romantique Nails does nails (regular manicure, shellac, gel, UV gel), lash extensions, makeup, and massages. Their salon is decked out with whimsical Angelina Wrona prints and, if you're lucky, their resident furball will be curled up on the chaise lounge in the front window!
Pauline got a shellac polish change to a pretty pale grey (I Cannoli Wear OPI), while I got a manicure and dusty rose pink polish (Tiramisu for Two). They did a really great job—I'm a perfectionist when it comes to nails—and you can tell they really care about making them look flawless. Thanks Celine!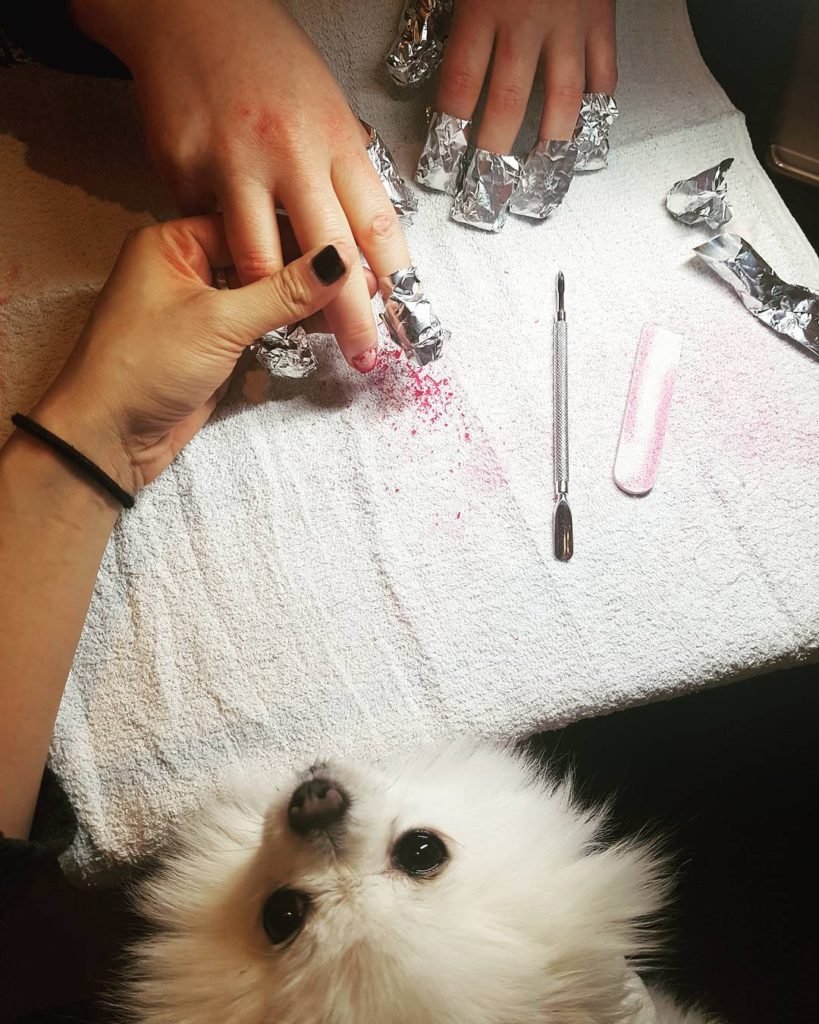 Romantique Nails is located at 65 W 2nd Ave, Vancouver, BC. Free 1-2 hour parking is available from 9am-3pm along W 2nd Ave between Columbia St and Ontario St. By the way, their grand opening promo is on right now—get 20% off all services in February and March!
Check out their Pricing, and their Instagram below.
Romantique Nails (Olympic Village, Vancouver)
The Good
Great colour selection of pretty neutrals for shellac!
Love the mix of hip-hop and throwback tunes
The Bad
Might be a little out of the way if you tend to frequent downtown Vancouver, but free parking and a personal favourite beer house—Craft—is right around the corner!