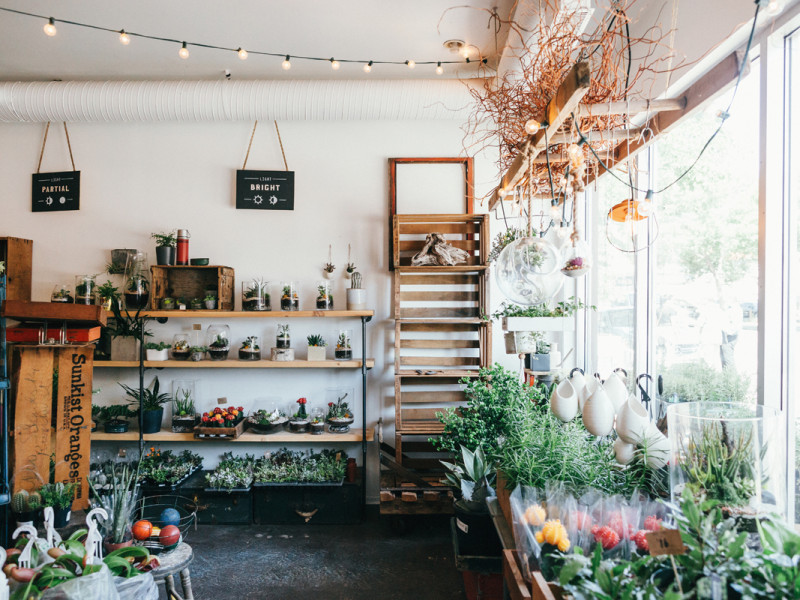 As one of the rare born-and-raised-Calgarians left in this city, I have my fair share of local favourites. Check out some of my completely non-partisan, based-purely-on-personal-experience picks for the best Calgary restaurants, pubs, and more below!
Best Calgary Food (Restaurants)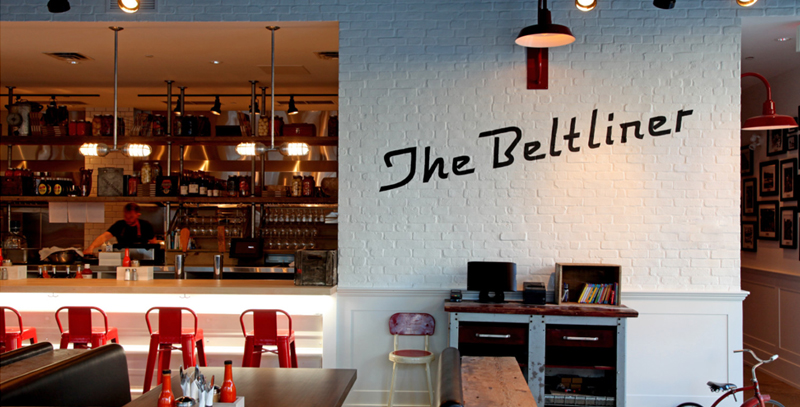 Best Brunch in Calgary: Honestly, most of the brunch places in Calgary are a little overrated (and a lot undersized). On any given Sunday, every restaurant that specializes in serving brunch will likely be packed, with lines streaming out the door. I remember getting laughed at in our faces when we asked how long the wait would be for 5 people at a well-known brunch spot (when they recollected themselves, the answer was "3 or 4 hours," by the way). Now, I don't know about you, but when I get up at 11am for brunch, I sure as hell don't want to be eating it closer to dinner time.
If I did have to pick a place, I'd have to say I'm a fan of The Beltliner (243 12 Ave SW, 587-955-1555, thebeltliner.com). Their Moroccan-inspired "Merguez N Eggs" is everything I've ever wanted in a breakfast dish. If your hungover group needs breakfast stat, I'd suggest heading over to National on 10th (341 10 Ave SW, 403-474-2739, ntnl.ca). Unlikely to be a line-up, and their relatively varied breakfast selection will surely do the trick. Plus, they never judge me for eating the entire breakfast hidden behind a pair of shades—even though their dim lighting is already very hangover-friendly.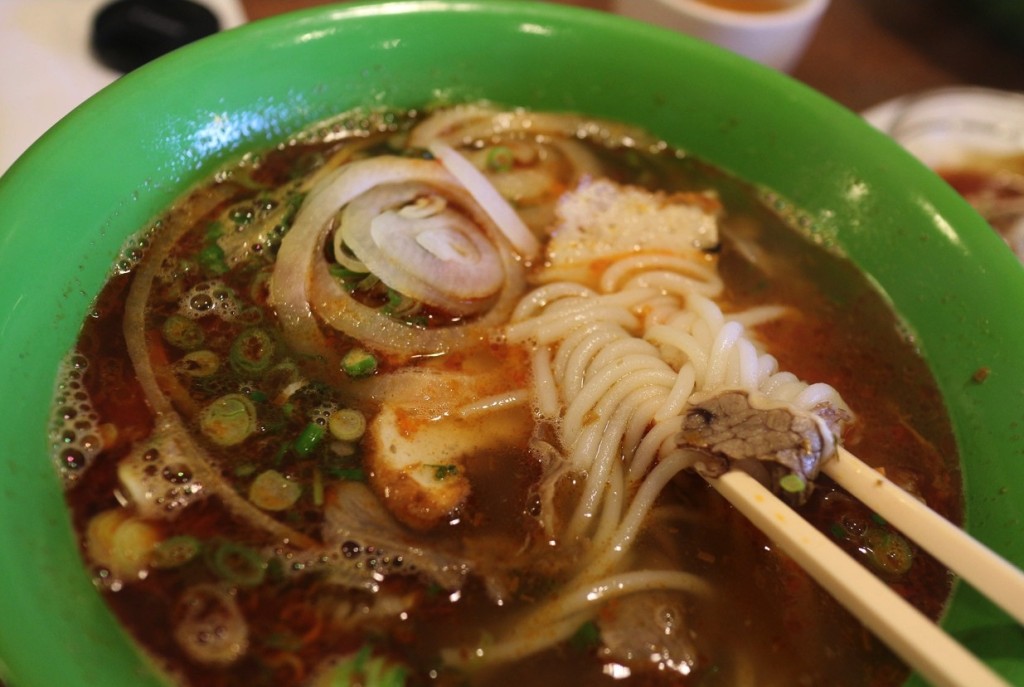 Best Vietnamese in Calgary: Pho Dau Bo (4909 17 Ave SE, 403-272-5160, phodaubovietnamese.com). I'm all about the Pho Sate, which is best served on a hungover Saturday/Sunday morning. Also, they serve it in homely green bowls that no amount of filters can make Instagram-worthy, so you can dig in without waiting for a picture for once.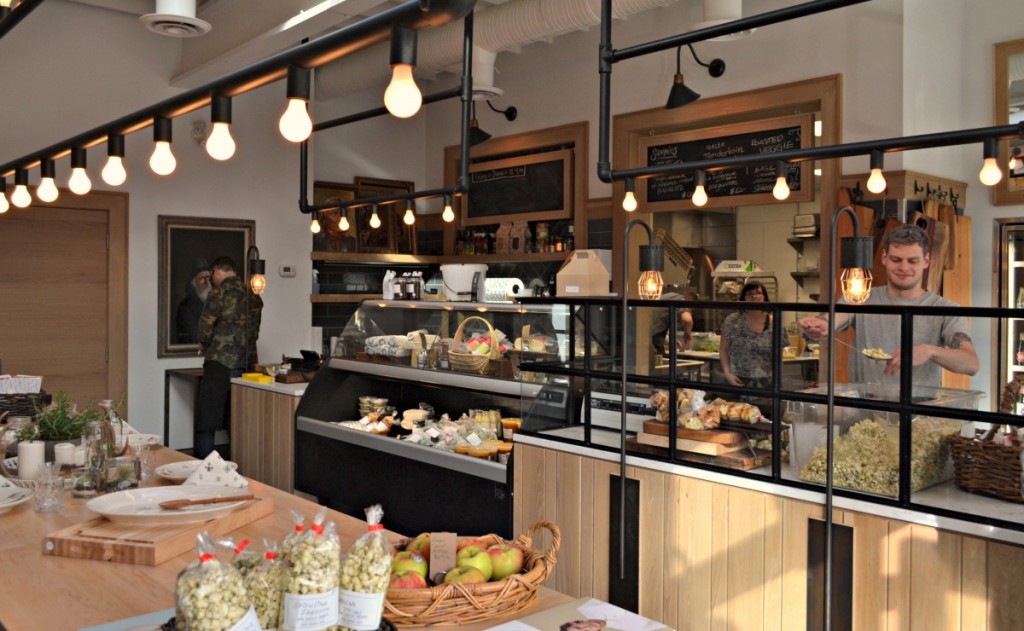 Best Place to "Eat Local" in Calgary: Our Daily Brett (2509 14 St SW, 403-457-0422, ourdailybrett.com). Is it too forward to say that I'm obsessed with this place? I would eat here every day if I could. They have a menu that changes weekly, with a rotating daytime selection and "Grab & Go" dinners. My personal favourite is the Jerk Chicken sandwich, which is served with housemade pickles and potato chips. Pull up a stool at their communal table, pour yourself a mason jar of lemon-infused water, and grab a copy of The Globe. Eating here makes any day feel like a perfect Sunday.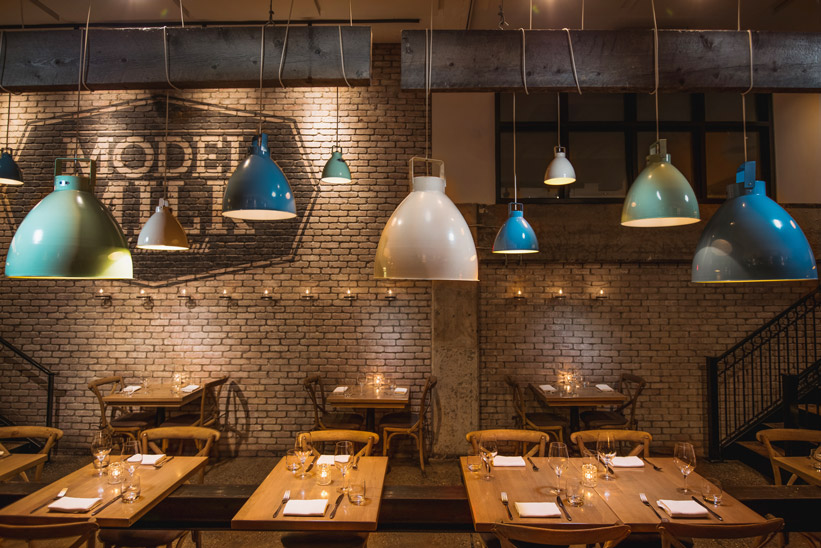 Best Modern Dining in Calgary: Model Milk (308 17 Ave SW, 403-265-7343, modelmilk.ca). Excellent for a nice date, or dinner with a close friend. The Nashville Hot Chicken is to die for, and also happens to be the perfect serving for a double date. I highly recommend their Sunday Suppers as well: a family-style dinner that follows a new theme every week. Check their website for updates.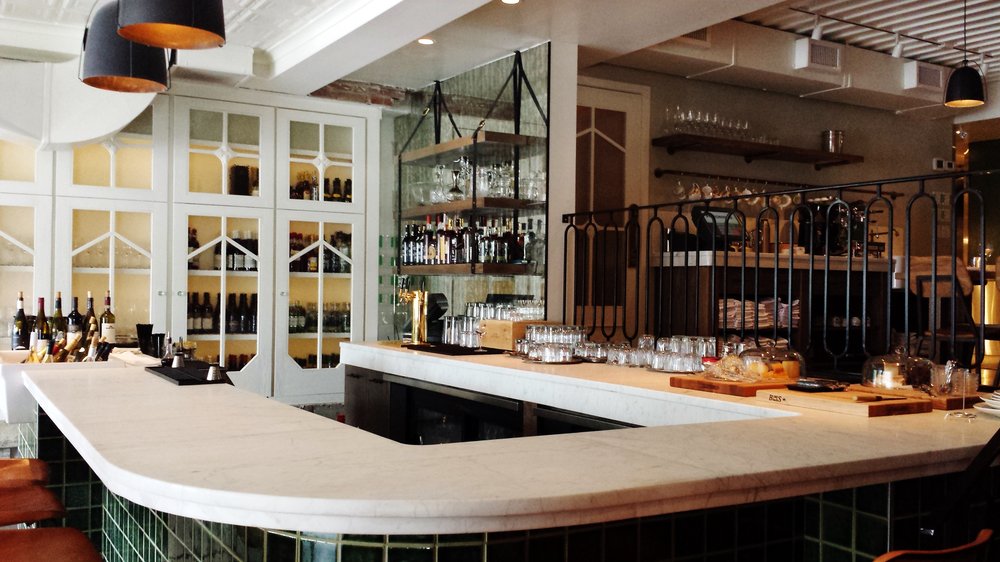 Best Eclectic Restaurant in Calgary: Pigeonhole (306 17 Ave SW, 403-452-4694, pigeonholeyyc.ca). Also great for a date, or catching up with a friend (although the music can get fairly loud in there at times). An amazing rotating selection of tasty tapas, meant to be ordered for sharing.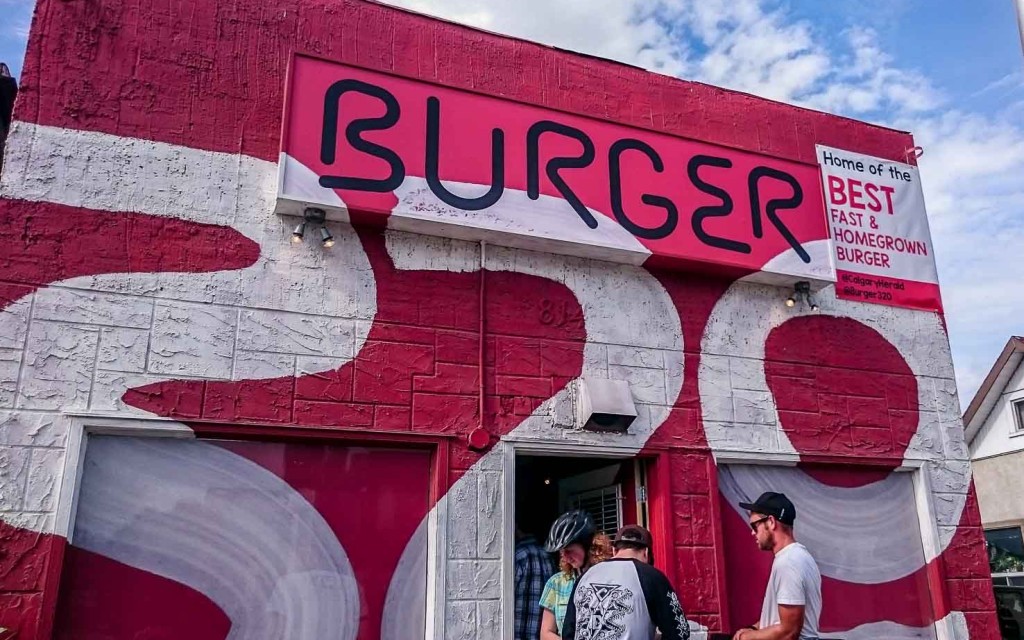 Best Burgers in Calgary: Burger 320 (814 1 Ave NE, 403-515-0035, newfoodorder.com). I always have something of a crisis when it comes to ordering here, because they have the tastiest options. I think I got the "Gladys Ridge" last time. Then again, I also may have blacked out and woken up covered in truffle aioli in front of an empty wrapper. Who knows.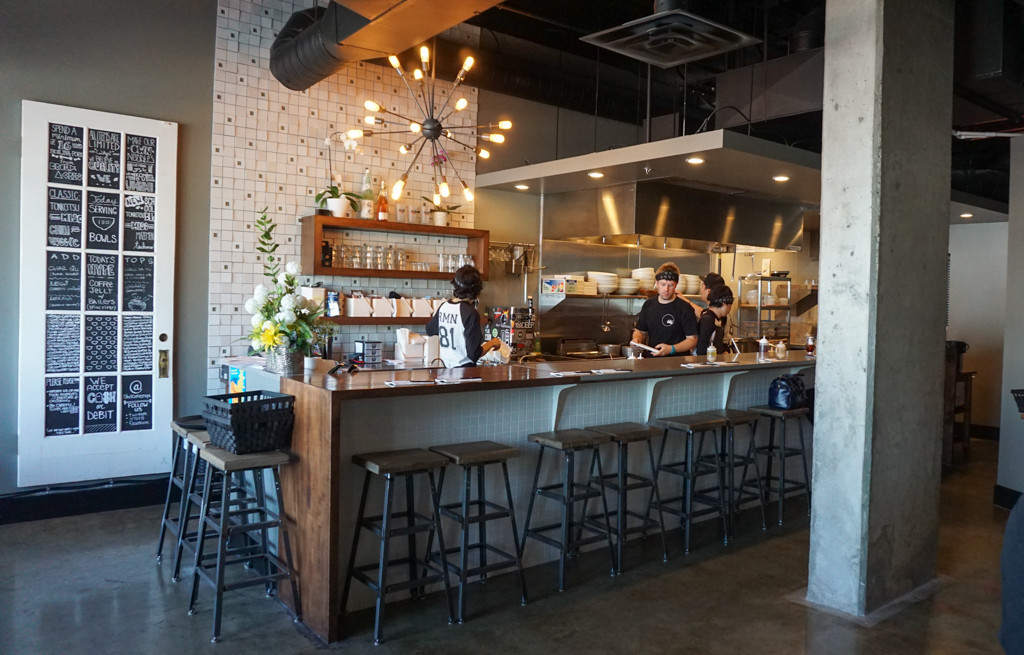 Best Ramen in Calgary: Shiki Menya (827 1 Ave NE, 403-454-2722, shikimenya.ca). For all of us who work regular hours from Monday to Friday, Saturday is the only chance we have to indulge in Shiki Menya's fresh, made-in-house ramen. I usually get their new school bowl, a pork broth-based ramen called Tonkotsu Black. Best served on a not hungover Saturday morning, since you'll want to get there early to get on the wait list.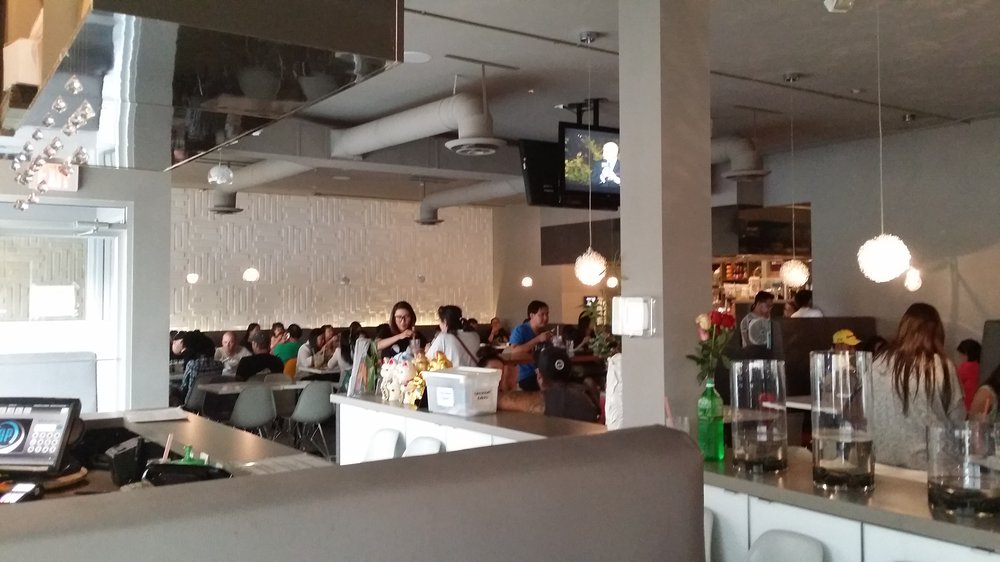 Best Bubble Tea in Calgary: Bubblemania Cafe (455 16 Ave NE, 403-277-9398, bubblemaniacafe.com) and Quickly (110 2nd Ave SE, 403-719-6084, Quickly). Both are open (relatively) late for your night-time munchies. I love the "Bombshell" (Almond Peach Rose) BBT from Bubblemania, and the Strawberry Mango BBT from Quickly. Bubblemania also has daily food specials, and an every-day wing special (40¢ wings Monday to Thursday, and 60¢ wings Friday to Sunday). Just beware: Bubblemania is usually packed, so the parking lot in front can be the tenth circle of Hell. And, contrary to its name, Quickly often has rather slow service.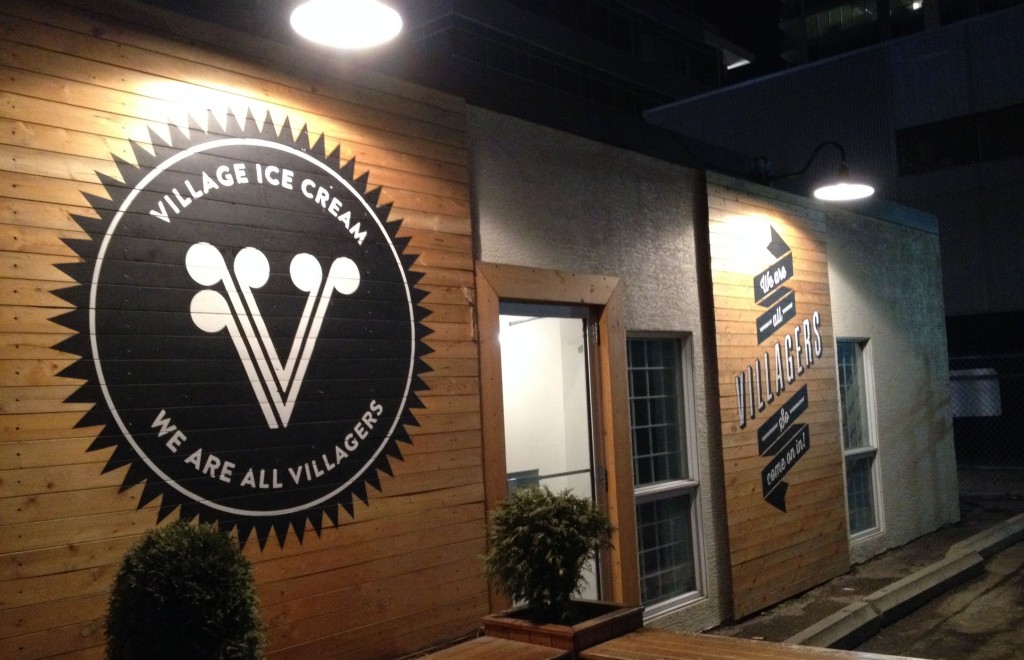 Best Dessert Places in Calgary: Village Ice Cream (431 10 Ave SE + 2 locations, 403-261-7950, villageicecream.com) and Tutti Frutti (858 16 Ave SW + 2 locations, 403-460-8846, tfyogurt.ca). I'm not a huge dessert person, but whenever I do get a craving it's for these places. I prefer Tutti Frutti to Menchie's because I find their flavours are a little more varied and interesting, plus they always have a soy-based flavour (yummy!). As for Village, they have the best ice cream around, and they also come up with new flavours every month or so. The only downside is that once these monthly features are gone, they're gone (for several months, at least). My favourite of all time is the Minted Ginger Lime Sorbet, which I am still eagerly awaiting the return of.
Best Calgary Food (Other)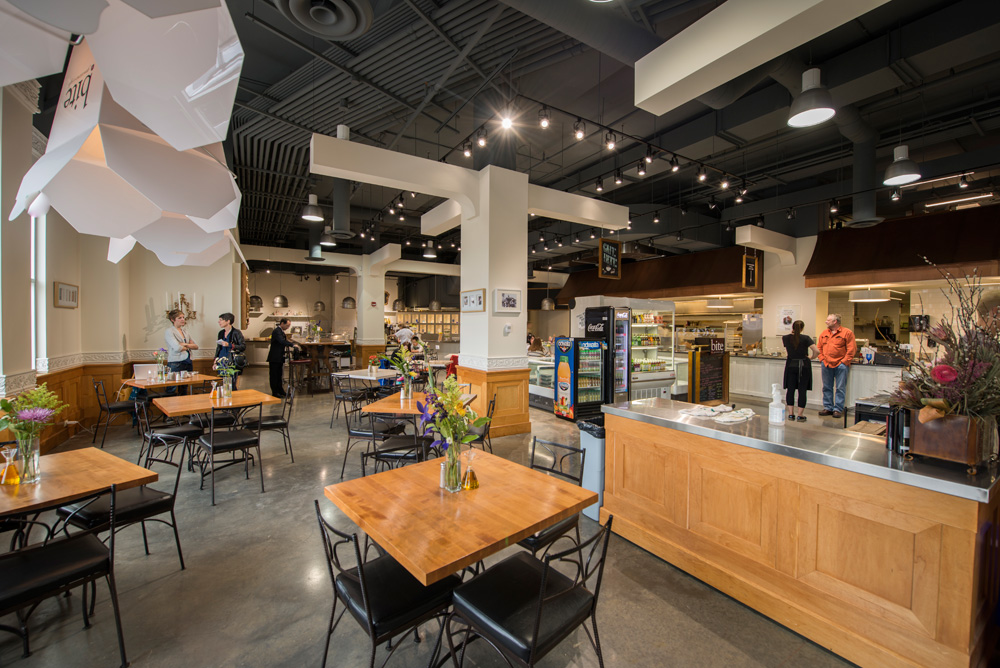 Bite Groceteria (1023 9 Ave SE, 403-263-3966, biteyyc.com). A high-end grocery store with lots of local or hard-to-find products. Pick up ingredients like honeycomb, infused cocktail syrup, or small batch caesar mix. They also have special offerings once in awhile, like take-home-and-roast porchetta.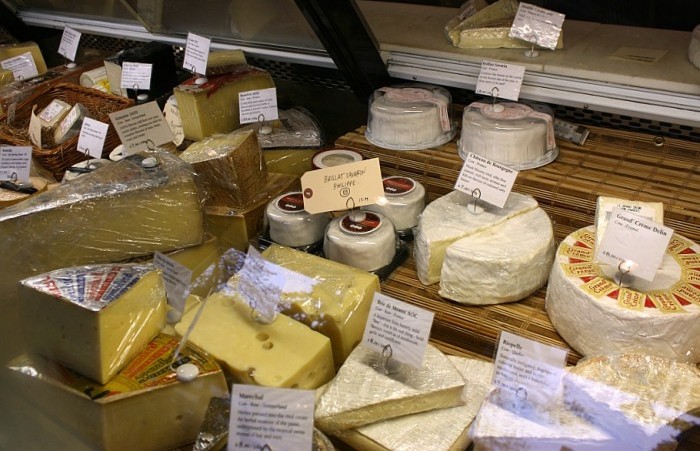 Janice Beaton Fine Cheese (1017 16 Ave SW, 403-229-0900, janicebeaton.com). If you want to put together a stellar charcuterie board, this is the place to go. The entrance is behind FARM, and you'll be greeted with a vast selection of every type of artisanal cheese and housemade meat as soon as you walk in. Ask the extremely knowledgeable staff for recommendations if you get overwhelmed (you probably will). Personally, I suggest trying any one of their terrines. They also sell a bake-at-home version of FARM's famous "Bubbling Mac & Cheese."
Best Calgary Bars & Pubs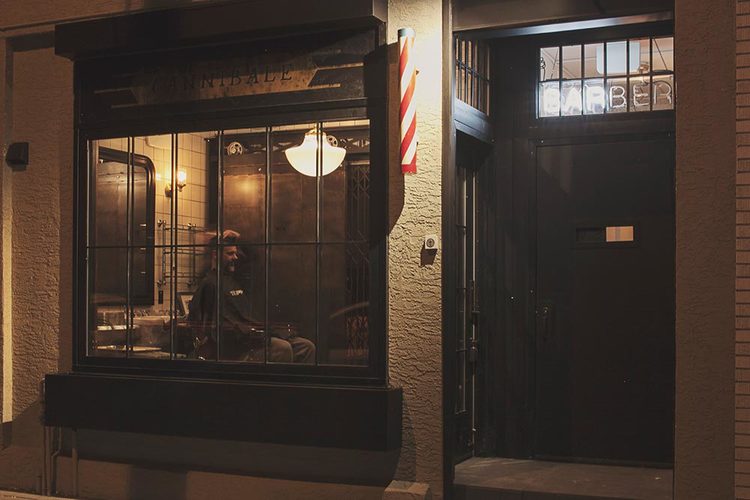 Best Calgary Bar for Cocktails: Cannibale YYC (813 1 Avenue NE, 403-454-5808, cannibale.ca). A barbershop moonlighting as a bar that serves amazing cocktails and great small plates for nibbling on. I think I almost passed out the first time I tried their California Milk Punch (which has since been rebranded, and perhaps slightly modified, as the English Milk Punch). I should also clarify that this loss of consciousness was also due to the spectacular taste, and not quantity of cocktails imbibed…although I did proceed to order two more of the same cocktail in rapid succession after the fact.
Also, massive ups to McKinley Burkart, a local architecture and interior design firm, who makes me feel like I want to live in this bar—no easy feat.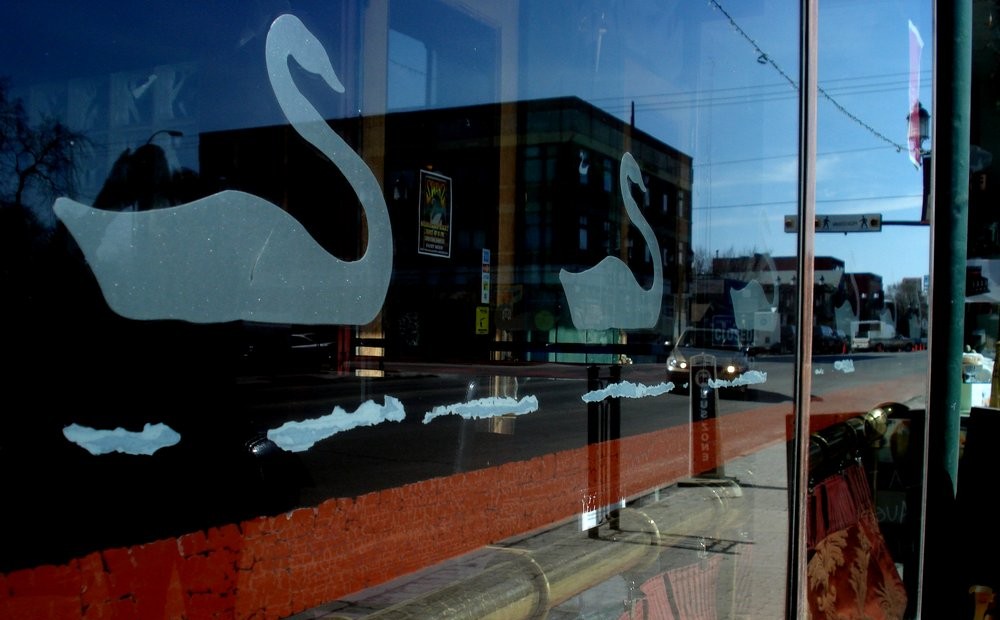 Best Calgary Pub: Swans of Inglewood (1336 9 Ave SE, 403-233-7574, swansofinglewood.ca). Great little neighbourhood dive with surprisingly tasty (and creative) bites. I usually order a few things off their "Méli-Mélo" menu (meaning a hodgepodge of miscellaneous flavours). After all, variety is the spice of life.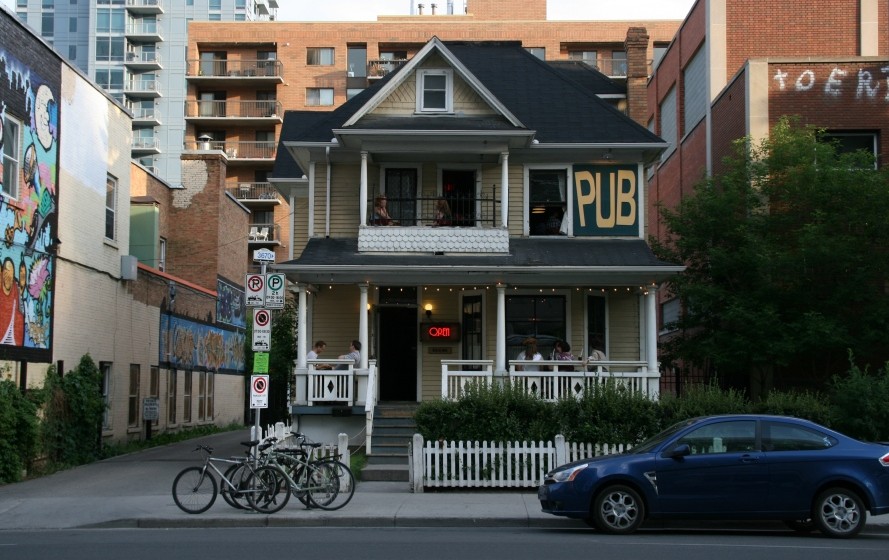 Best Calgary Dive Bar: Hop In Brew Pub (213 12 Ave SW, 403-266-2595, Hop In Brew). Commonly mistakenly referred to as "The Hop and Brew," this dive bar looks like a misplaced frat house—save for the simple black sign declaring "PUB" on its second storey. If you're feeling brave, try their contract-brewed beer from Alley Kat called Goldspur. There's a reason my old ski club made it a necessary stop on all our pub golf routes…and it also explains the severe memory loss following the stops thereafter.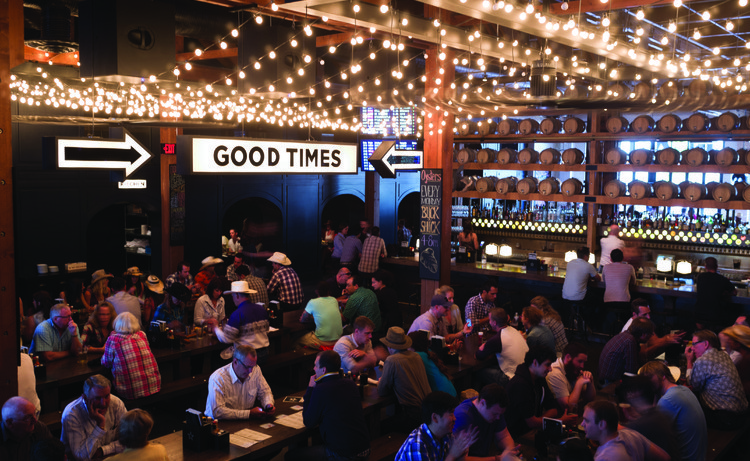 Best Regular Bar: National on 10th (341 10 Ave SW, 403-474-2739, ntnl.ca). I come here mostly to instantly regret my decision to go somewhere. On a good day, grab a few Lonetree Cranberry Apple Ciders and play foosball till closing (you'll know when Semisonic comes on). On a bad day, muscle your way to the front of the packed bar only to put your elbows down in a spilled pool of Burt Reynolds and spend roughly 3/4 of the contents of your wallet by the end of the night. On a regular day it's, well, a regular bar. Guys wearing suits on a Saturday night for some inexplicable reason, group tequila shots by the young and repercussion-less, and typical bar conversations where you nod and laugh because you didn't hear what they said for the fifth time. I can't say I really recommend this place per se; it's moreso a suggestion based on the sole fact that this is the place you'll most likely drunkenly lock glassy eyes with someone you know—even if that's guy you once took Supply Chain Management in university with, whose name you don't remember.
Best Calgary Shopping (Clothing)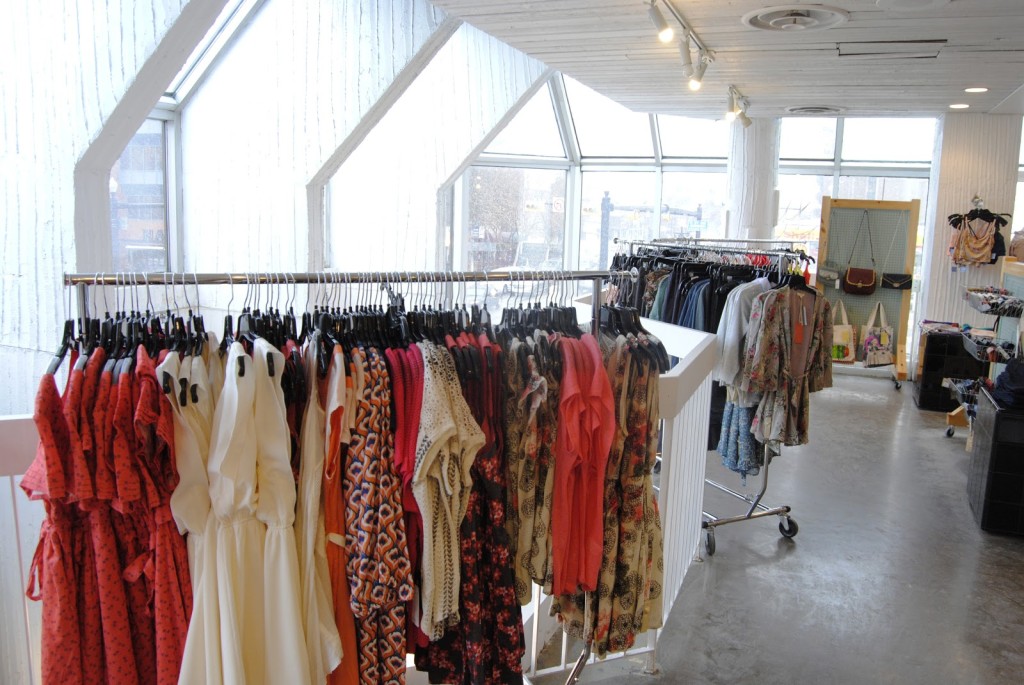 Purr (601 17 Ave SW + 2 other locations, 403-244-7877, purrclothing.ca). My favourite for finding unique clothing, as well as gifts and accessories. Don't forget to check out upstairs.
To be honest, I don't shop for clothing in Calgary much. Other than the above, I'll hit up Winners, Forever 21, Aritzia, Urban Outfitters, The Bay, and H&M from time to time. A lot of my "new" clothes also come courtesy of my boyfriend's closet!
Shopping (Other)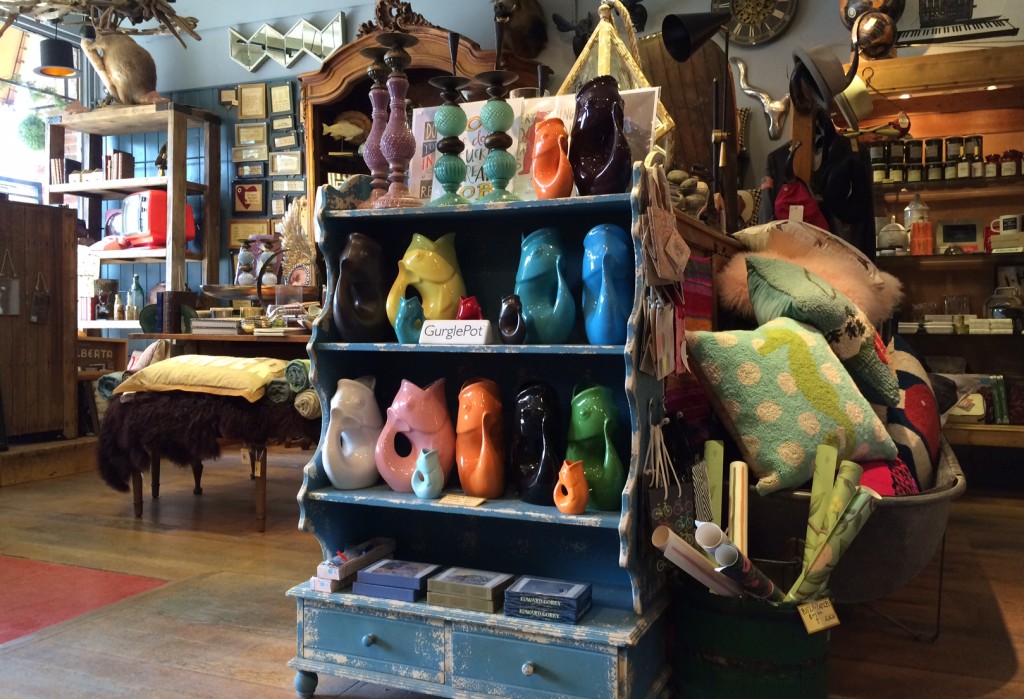 Steeling Home (1010 17 Ave SW, 403-245-0777, steelinghome.ca). A top pick for greeting cards, gifts, and just little knick-knacks or treasures. Plus, they're pup-friendly! Although, it is a pretty cozy store, so be sure to watch out when it gets crowded on weekends.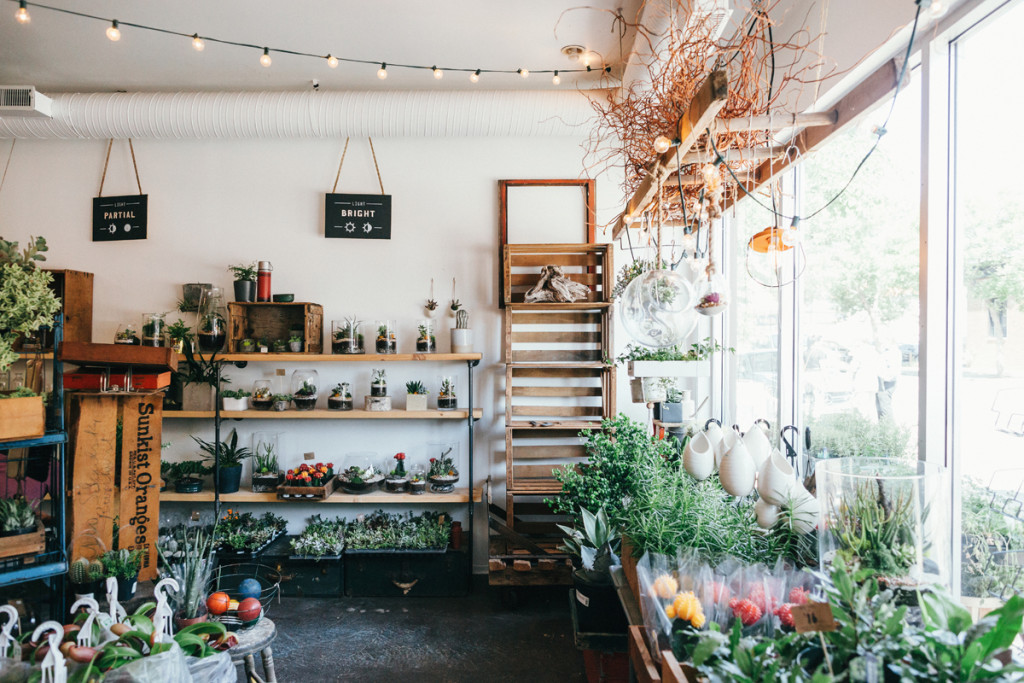 Plant Terrariums (1335 9 Ave SE, 403-585-4226, plantterrariums.ca). The loveliest, earthiest-smelling little shop there ever was. Feel transported back to nature inside Plant's cozy Inglewood storefront slash workshop. They also offer "Build Your Own Terrarium" classes from time to time, which fill up remarkably quickly. It's the perfect date idea, assuming you don't have an accident-prone partner who will accidentally smash their lovingly hand-crafted terrarium just a few days later (Our love fern! You let it die!). Ahem. Follow them on social media or check their website frequently to find out when the next sessions are live.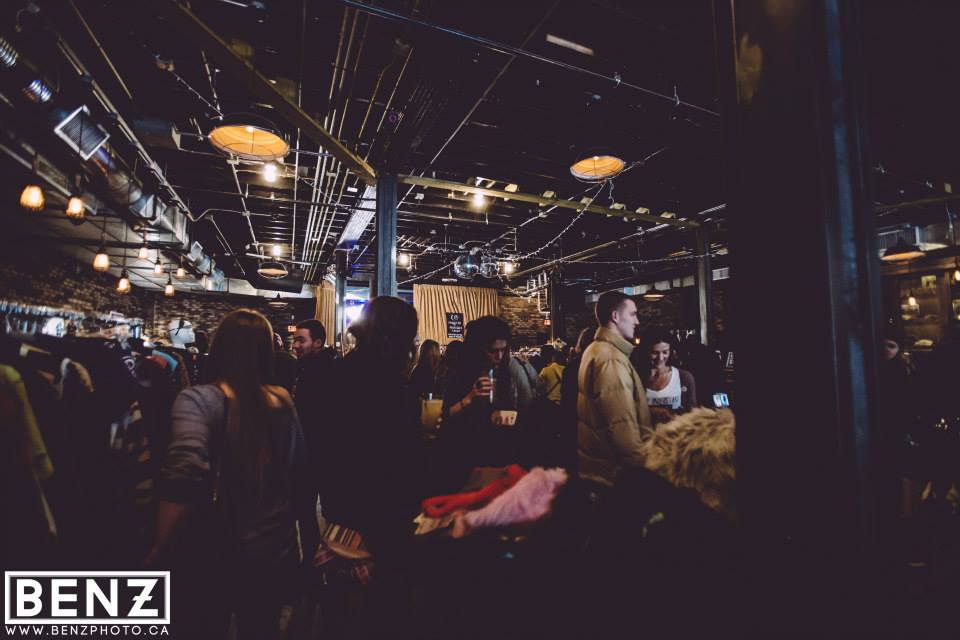 Commonwealth Collectors Club (Certain dates, 731 10 Ave SW, 403-247-4663, CCC). Not a shop exactly, but a pop-up market that happens every month or so. It's similar to Market Collective, but free to get in. I also find that their offerings are a little more relevant to my tastes. In addition to great vintage clothiers and thrift shop offerings, they also have a handful of art, jewelry, edibles, and knick-knacks. If you want to beat the crowd (and trust me, it gets packed), opt in to the "CCC Front Row" VIP list. For 10 bucks, you get to shop an hour before it opens to the public, plus you receive a goodie bag with exclusive discounts and a welcome cocktail. To RSVP, e-mail frontrow.ccc@gmail.com for more information.
I personally recommend:
Best of Calgary (Miscellaneous)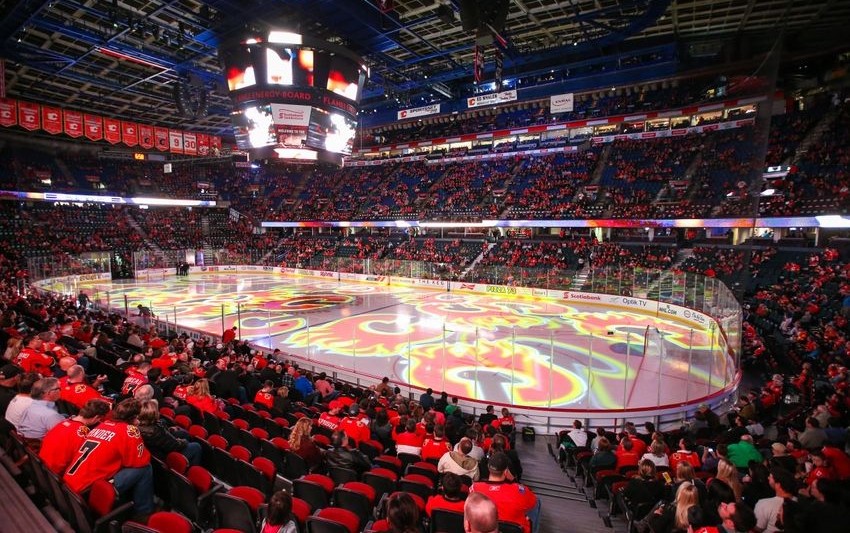 The Dome (555 Saddledome Rise SE, 403-777-4646, scotiabanksaddledome.com). Ah, the home of our mighty Flames. If you don't mind sitting in the nosebleeds (which, really, is the rowdiest section anyways), you can sometimes get tickets as cheap as 10 bucks on Stubhub. Fit right in by shouting "see" and "red" during the American national anthem, waiting until the play ends to go to your seat, and double-fisting two Canadians at all times.
Even if you're not really into "the sports," it's a good excuse to drink (and pretend nobody heard you when you cheered for the wrong team by accident).